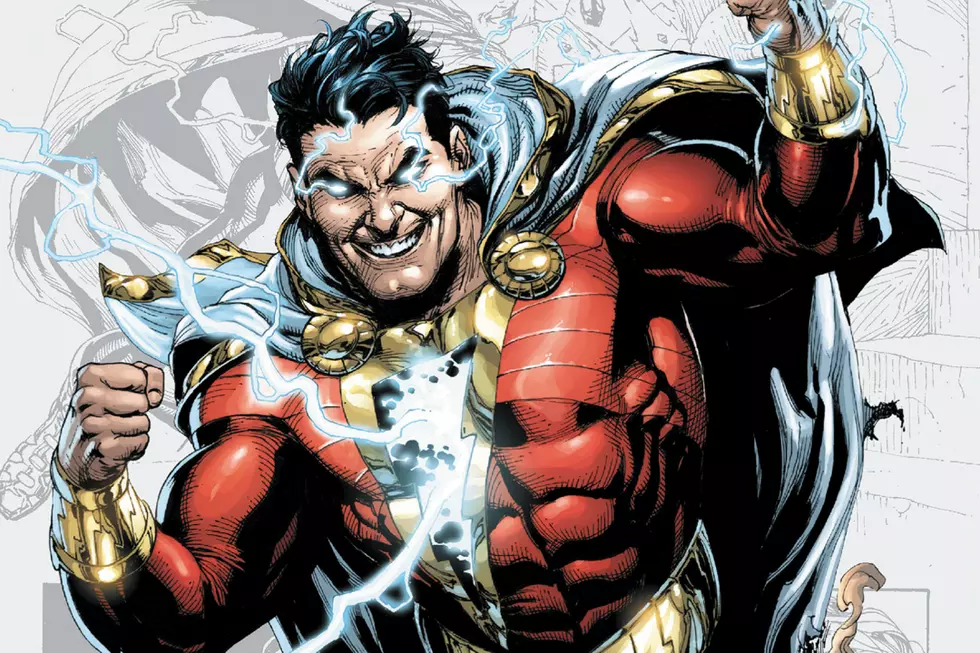 The 'Shazam' Movie Is Officially in Production, Without Dwayne Johnson
DC Comics, 'Shazam' Vol. 1
On your marks, get set... Shazam!
Warner Bros. announced last night that production had begun on the next entry in the DC Extended Universe: Shazam, the adaptation of the classic comic who uses a magic word (i.e. "Shazam!") to transform from an ordinary teenager to a buff hero. Zachary Levi, everyone's idea of a classic buff hero, plays Shazam; Asher Angel is his teen alter ego, Billy Batson. They'll do battle in the film with one of Shazam's classic bad guys, Dr. Silvana, portrayed onscreen by a well-cast Mark Strong.
The press release also included an official plot synopsis:
We all have a superhero inside us, it just takes a bit of magic to bring it out.  In Billy Batson's (Angel) case, by shouting out one word—SHAZAM!—this streetwise 14-year-old foster kid can turn into the adult Super Hero Shazam (Levi), courtesy of an ancient wizard.  Still a kid at heart—inside a ripped, godlike body—Shazam revels in this adult version of himself by doing what any teen would do with superpowers: have fun with them!  Can he fly?  Does he have X-ray vision?  Can he shoot lightning out of his hands?  Can he skip his social studies test?  Shazam sets out to test the limits of his abilities with the joyful recklessness of a child.  But he'll need to master these powers quickly in order to fight the deadly forces of evil controlled by Dr. Thaddeus Sivana (Strong).
Yup, sure sounds like Shazam (or Captain Marvel, his old name) to me.
One name that is conspicuous by its absence, though, is Dwayne Johnson, who has for years and years been pegged to play Shazam's arch-nemesis, Black Adam. Johnson is listed as an executive producer on the project, but not as a part of the cast; supposedly at some point the plan was made to give Johnson, who might be the biggest name star in the entire DCEU at this point, his own Black Adam movie, and for the characters to intersect at some point down the line. So there you go.
Shazam opens in theaters on April 5, 2019. Warners says that it is set in Philadelphia, "firmly in the DC universe, but with his own distinctly fun, family-centric tone." That should go over well.