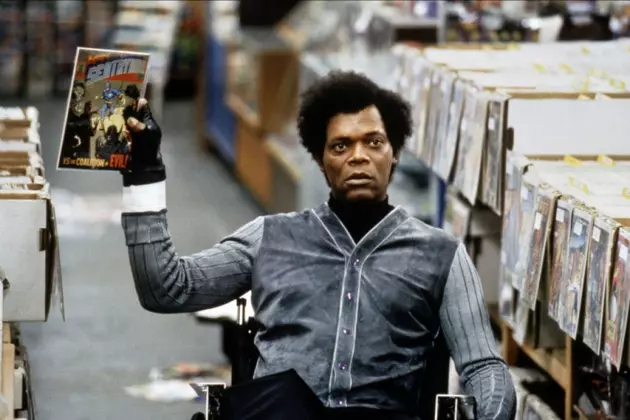 We Finally Have a Synopsis for M. Night Shyamalan's 'Split' Sequel 'Glass'
Touchstone
M. Night Shyamalan ain't too proud to get into the expanded universe franchise game. He would've done it with The Last Airbender if we had let him, and now he's made it work with the unlikely success of Split. Connecting the recent James McAvoy-led horror film to his past success Unbreakable opened up a whole new narrative world to Shyamalan, and he'll explore it with his upcoming crossover, simply titled Glass. That sequel begins shooting next month, reports /Film, and now we've got a synopsis for that gestating project (beware of spoilers for Split):
From Unbreakable, Bruce Willis returns as David Dunn as does Samuel L. Jackson as Elijah Price, known also by his pseudonym Mr. Glass. Joining from Split are James McAvoy, reprising his role as Kevin Wendell Crumb and the multiple identities who reside within, and Anya Taylor-Joy as Casey Cooke, the only captive to survive an encounter with The Beast. Following the conclusion of Split, Glass finds Dunn pursuing Crumb's superhuman figure of The Beast in a series of escalating encounters, while the shadowy presence of Price emerges as an orchestrator who holds secrets critical to both men. This riveting culmination of his worldwide blockbusters will be produced by Shyamalan and Jason Blum, who also produced the writer/director's previous two films for Universal.
Admittedly, that's still pretty vague for a plot synopsis. It was pretty evident from the jump that Dunn would have to battle "the Beast," the monster that Kevin turns into near the tail end of Split. And it's no great revelation that Mr. Glass has secrets, as he was planning on doing a whole lot of murders when we saw him last. We'll see him next on January 18, 2019 when Glass shatters theaters.