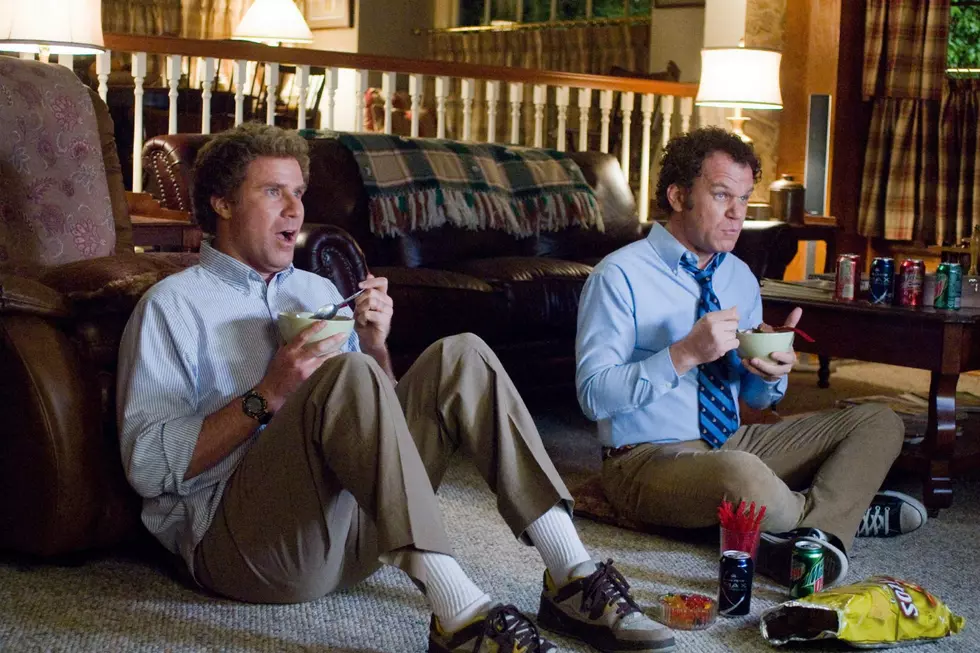 Sony Won't Release Sanitized Versions of Films If Directors Are Against It
Sony
Sony raised quite a few eyebrows with their announcement last week that they would begin a Clean Version Initiative with a bunch of their films in order to sanitize them for younger audiences. The kind of thing that made the list were comedies like Talladega Nights, Step Brothers, and Grown Ups, but Sony also listed movies like Hancock, Captain Phillips, and Inferno for all those under-13 Dan Brown fans out there. But after a number of directors and stars took to social media to voice their concerns, Sony has decided not to bowdlerize any movie against its director's wishes.
"Our directors are of paramount importance to us, and we want to respect those relationships to the utmost. We believed we had obtained approvals from the filmmakers involved for use of their previously supervised television versions as a value added extra on sales of the full version," Sony Home Entertainment president Man Jit Singh said in a statement to The Hollywood Reporter. "But if any of them are unhappy or have reconsidered, we will discontinue it for their films."
This decision comes a couple days after the news broke that Adam McKay has no idea his movies had been edited for the initiative. Shortly after that, Judd Apatow told Sony on Twitter to "Shove the clean versions up your a--es!" Sounds like they heard him. The Director's Guild is also looking into the initiative to make sure it doesn't violate any contractual agreements.