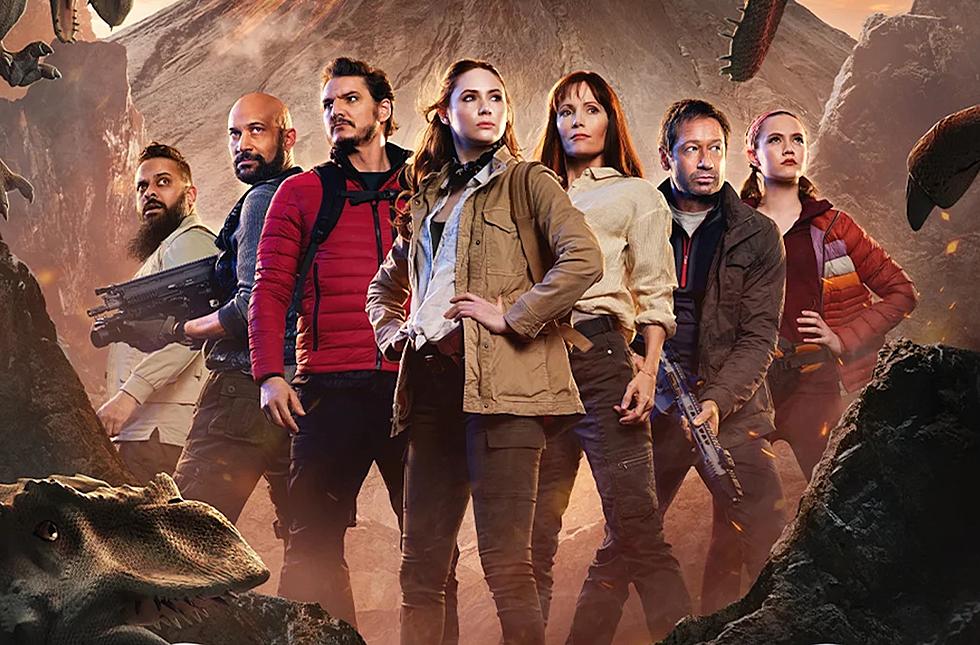 Netflix Release Trailer for 'Cliff Beasts 6,' A Movie That Doesn't Exist
Netflix
Netflix apparently has a massive new sequel on the horizon with a huge cast of stars. Today they released the trailer for Cliff Beasts 6: The Battle For Everest, featuring Guardians of the Galaxy's Karen Gillan, The Mandalorian's Pedro Pascal, The X-Files' David Duchovny, Fred Armisen, Maria Bakalova, Keegan-Michael Key, and many more.
It features the cast squaring off against a whole bunch of cliff beasts:
There's also a poster for the movie, which reveals that its full title is actually Cliff Bea6ts: Battle For Everest: Memories of a Requiem. The film's tagline is "Where will you be when disaster strikes?
If you have no memory of Cliff Beasts 1 through 5, that's okay; those movies don't exist, and neither does this new one either. In fact, the poster and the trailer are sneaky marketing for a totally different movie — The Bubble directed by Judd Apatow. That film (which is quite real) is about the making of a Hollywood blockbuster in the midst of the Covid-19 pandemic, and all of the struggles that come with trying to shoot a film in a Covid bubble. The movie they're trying to shoot is, of course, Cliff Beasts 6: Battle For Everest: Memories of a Requiem.
Here was Apatow's own tweet about Cliff Beasts. "I hope the sixth one is better than the fourth one," he joked.
The Bubble is expected to premiere on Netflix this year. Given that the trailer and poster give a release date for Cliff Beasts 6 on April 1, one assumes that's actually when The Bubble will start streaming on the service.
The Best Fake Movie Trailers From Actual Films
We love when real movies feature phony trailers for nonexistent movies. Here are the 15 funniest ones ever made: