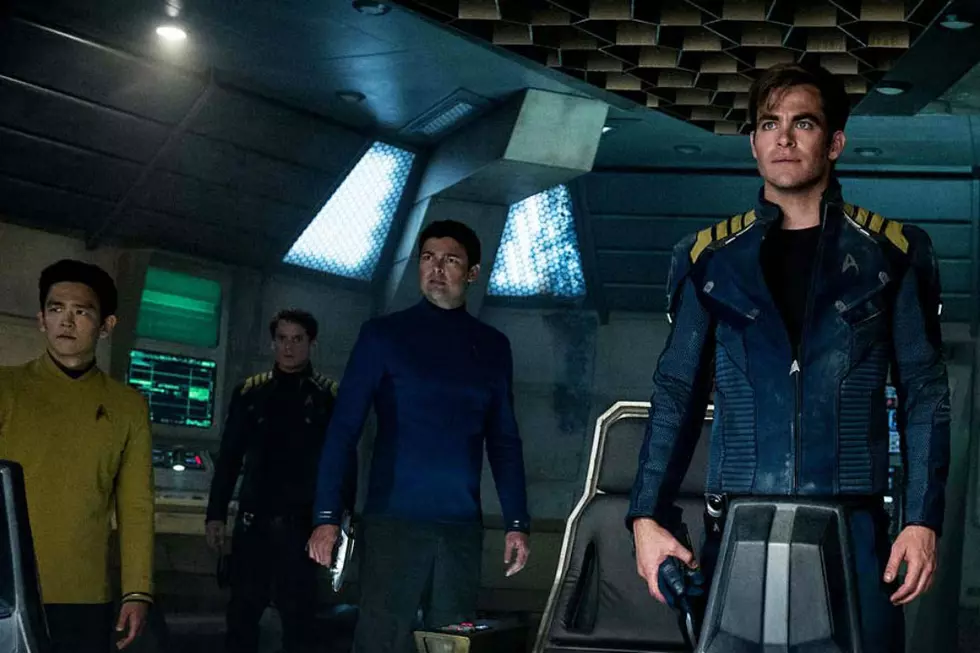 'Star Trek Beyond' Trailer: The Enterprise Faces Its Boldest Threat Yet
If you weren't particularly sold by the first trailer for Star Trek Beyond, then you may find the latest preview for Justin Lin's sequel far more persuasive. It has a bit of everything: emotion, drama, epic intergalactic action, and Idris Elba as a menacing new villain unlike any the crew of the Enterprise has faced before. One thing is clear: this isn't your average Trek mission.
Lin and co-writer Simon Pegg (who also returns as the dependable Scotty) have been saying that for some time, however. Unlike previous Trek films, this one doesn't follow the basic heroic mission outline; instead, Star Trek Beyond explores what happens after a mission has been successfully completed — and the results are not always so well-received by those the crew has "saved."
Elba plays a new villain created specifically for the film, one who will challenge everything Captain Kirk — and the Federation itself — believes in. We only caught a glimpse of him in the first trailer, but here we get to actually hear him speak, and though his voice has been modified to sound more alien, that distinctively imposing attitude definitely comes through. Few actors can pull off that special blend of menacing swagger so well.
This trailer also isn't as humorous as the first one; there's no humor at all, in fact, but that's okay. It shows off the size and scope and more dramatic elements of the sequel, along with some of the huge action pieces directed by Lin, best known for his dynamic work on the Fast & Furious franchise.
Speaking of which, check out this great, colorful new poster:
"Star Trek Beyond," the highly anticipated next installment in the globally popular Star Trek franchise, created by Gene Roddenberry and reintroduced by J.J. Abrams in 2009, returns with director Justin Lin ("The Fast and the Furious" franchise) at the helm of this epic voyage of the U.S.S. Enterprise and her intrepid crew. In "Beyond," the Enterprise crew explores the furthest reaches of uncharted space, where they encounter a mysterious new enemy who puts them and everything the Federation stands for to the test.