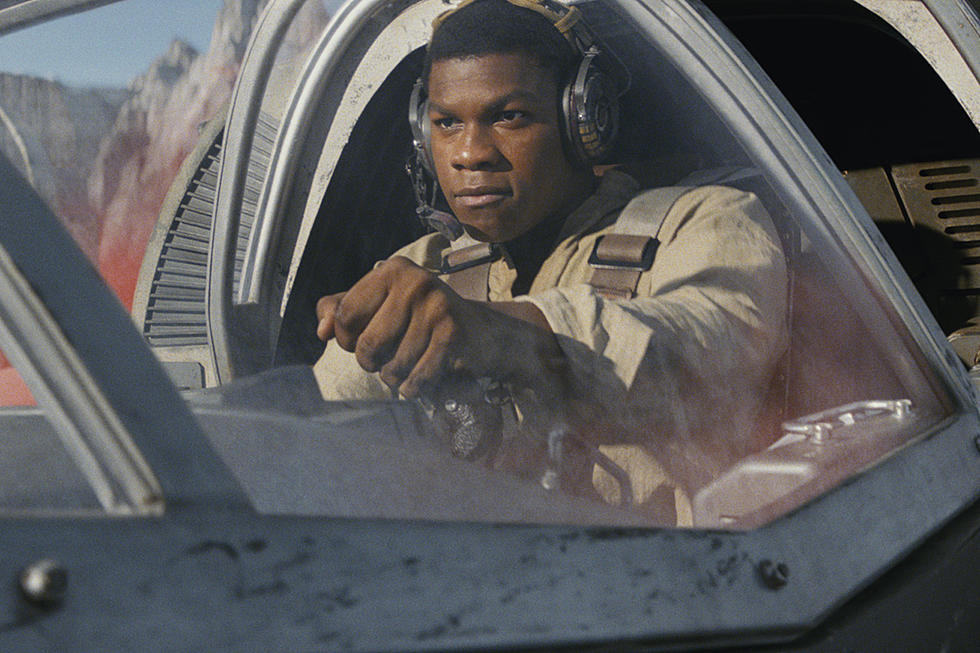 John Boyega Hints at a Time Jump for 'Star Wars: Episode IX'
Disney
We have no idea what to expect from Star Wars: Episode IX, which still doesn't have an official title yet. That's exciting! There's a million places this series could go following the end of The Last Jedi, and John Boyega has one hint for us: we're going to the future.
Well, not really the future, per se, we're still "a long time ago" in the Star Wars universe. But there will probably be a time-jump between The Last Jedi and Episode IX. How do we know this? Boyega told Yahoo! it's about his hair:
I can't wait to start shooting the next and final leg of the franchise. The first step is growing out my hair, so you can wait for the trailer to see why.
Usually when characters change their hair or get a beard or glasses, it's to show that time has passed in the narrative, so it definitely sounds like we'll be skipping over at least a few months, if not years, by the time we finally get to Episode IX. There's General Leia/Carrie Fisher's send-off to get through, and time is needed to see how the new First Order functions under Kylo Ren, without the guidance of Snoke. Plus, Rey went through some revelations of her own in The Last Jedi, so it'll be interesting to see how they affect her, and what kind of character she ends up becoming.
Star Wars Episode IX hits theaters December 20, 2019.
Gallery – A Visual History of Star Wars Movie Posters: