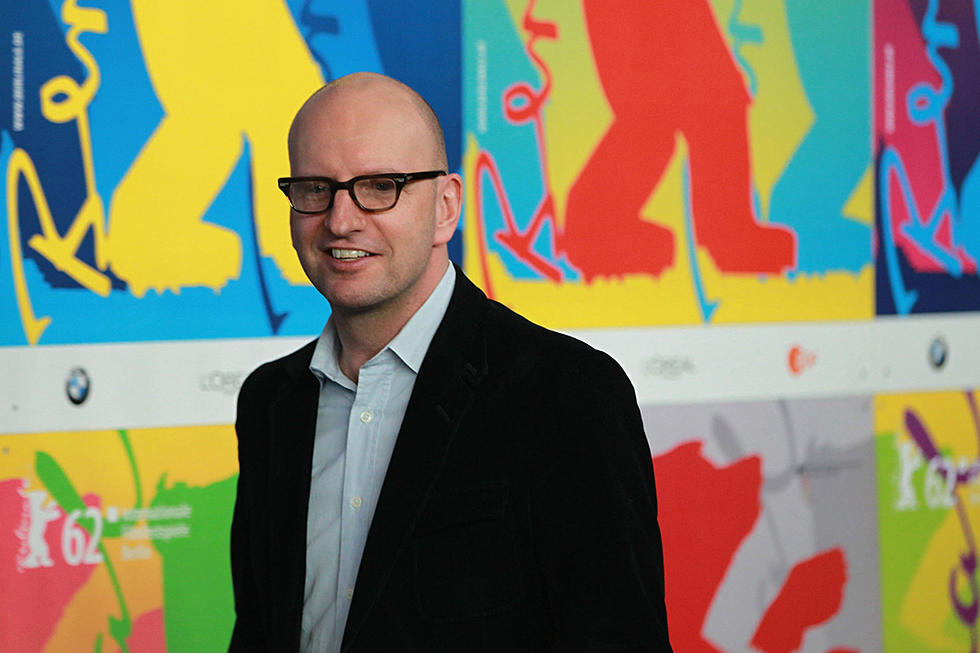 Steven Soderbergh, Claire Foy Team Up for a Secret Movie Shot on an iPhone
Getty Images
When Steven Soderbergh came out of retirement it was like the whole world of film breathed a sigh of relief. Here's a guy who can make something as weird as the circular narrative of Schizopolis, and then turn around and update a classic heist film for the modern era. Not to mention he brought us Magic Mike. Don't ever forget that. Now that he's touring around with his latest, Logan Lucky, news of a new Soderbergh project has been uncovered, and it sounds as unconventional as you'd expect.
Soderbergh has an impenetrable air of secrecy that any Marvel exec would envy, which is why we haven't heard anything about his new movie, starring The Crown's Claire Foy, shot on a iPhone, maybe or maybe not titled Unsane, until the Tracking Board broke the news today. Honestly, I was wondering when Soderbergh would get around to making an iPhone movie — Sean Baker recently did that with the fantastic Tangerine, which, seriously, if you haven't seen, put it at the top of your must-watch list immediately.
TB says their insiders tell them Soderbergh is distributing the movie here under his Fingerprint Releasing banner, but is looking for international distributors. Aside from Logan Lucky, he recently produced Ocean's Eight, The Girlfriend Experience TV series, Godless, and Mosaic. With the Logan Lucky press tour gearing up, we can probably expect to hear a little more about Unsane soon.