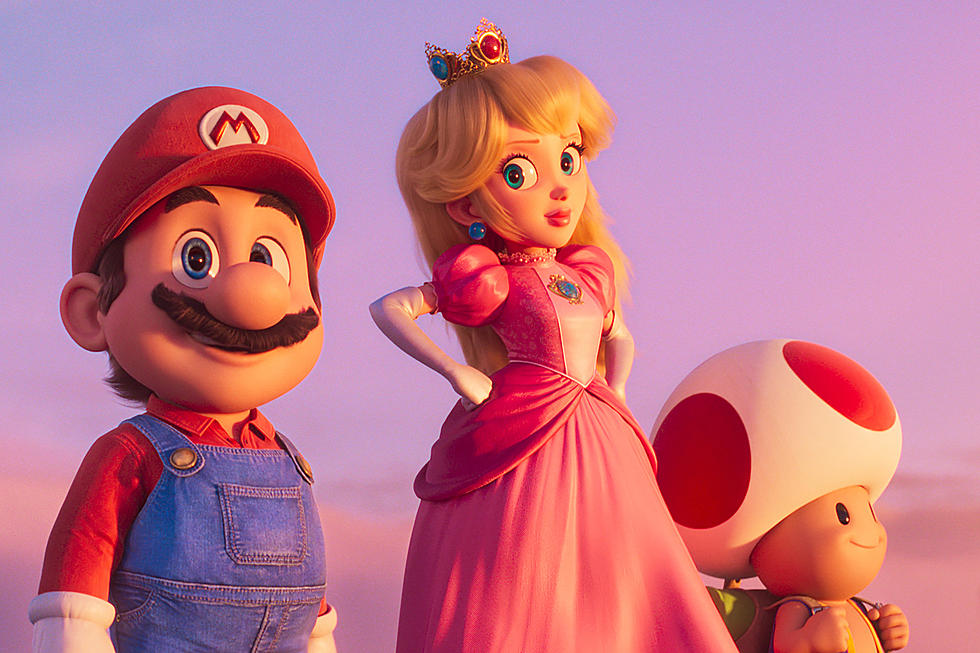 'Super Mario Bros.' Has Biggest Opening For Animated Movie Ever
Nintendo
When Super Mario Bros. opened in 1993, it was one of the most anticipated movies of the summer — and then it promptly flopped. It grossed $8.5 million in its opening weekend and a little over $20 million in its entire, brief run in theaters. The film baffled critics and video game fans, and it was quickly forgotten in the year of Jurassic Park.
2023's The Super Mario Bros. Movie is a much different story.
Thanks to a total lack of competition for family films, and an animated look that closely mimicked the original Nintendo games (Instead of looking like Bob Hoskins, Mario now looks like ... Mario), the new film is wrapping up the biggest opening weekend for an animated movie ever. Current estimates have the film earning around $377 million worldwide — putting it well past the current record holder, per Box Office Mojo, which was 2019's Frozen II. That sequel, maybe the most anticipated animated movie in history, grossed $358.5 worldwide in its opening weekend.
To put the difference between the two Mario movies in perspective: The Super Mario Bros. Movie made more in theaters yesterday ($56 million) than the original film made in its entire theatrical run. But it didn't just make more in one day than the old film ever did — it almost tripled it in one day. As a certain Italian plumber might say, "Mamma mia!"
READ MORE: All the Classic Nintendo Easter Eggs in The Super Mario Bros. Movie.
Here is the updated list of the five biggest worldwide openings for animated movies ever. Tellingly, The Super Mario Bros. Movie is the only non-Disney (or Pixar) film on the list. (The Super Mario Bros. Movie was released by Universal.)
The Super Mario Bros. Movie - $377 million (estimate)
Frozen II - $358.5
The Lion King - $245.9
Toy Story 4 - $244.5
Incredibles 2 - $235.8
With very little competition coming in the weeks ahead, The Super Mario Bros. Movie should continue to draw big crowds of families to theaters. The next movie that might even come close to attracting the same demographic would be Guardians of the Galaxy Vol. 3 on May 5, and that film will almost certainly skew a bit older. The live-action remake of The Little Mermaid from Disney follows on May 26, and Spider-Man: Across the Spider-Verse arrives the next weekend. Until then, Super Mario Bros. should be collecting a ton of gold coins.
The Weirdest Animated Movies Of All Time
These trippy and strange cartoons are decidedly not for kids.