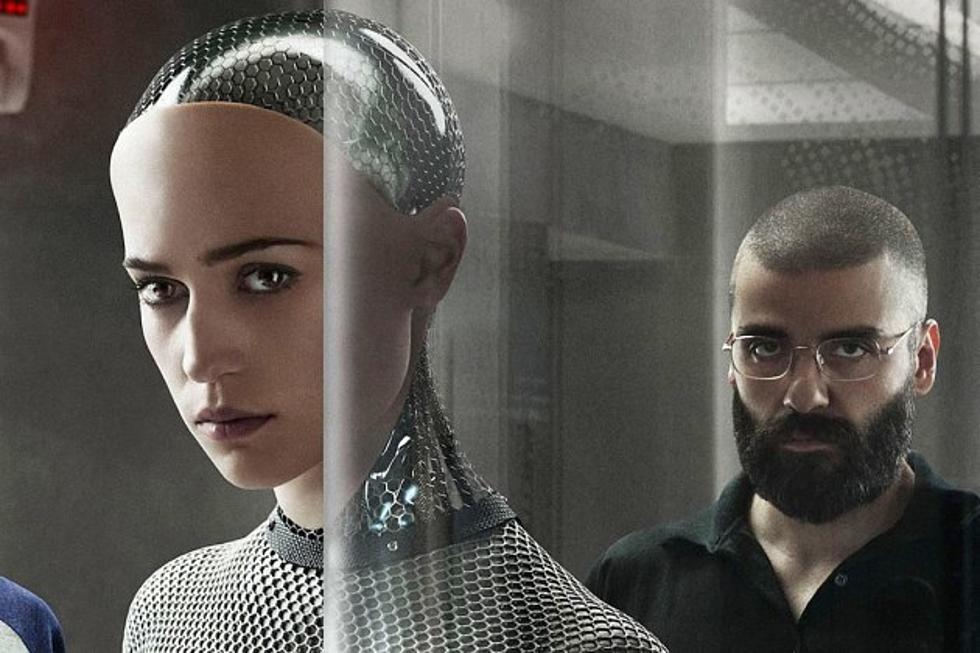 SXSW 2015 Preview: 10 Must-See Movies From This Year's Festival
Universal
In a couple hours, the ScreenCrush staff will head down to Austin, Texas for the annual celebration of movies, music, and smoked meats known as SXSW. The 2015 lineup is one of the strongest in years, and we'll only be in town for a couple days, so we've spent many hours studying the lineup and trying to figure out the best way to maximize our time, see as many great films, and eat as much barbecue as humanly possible. Our extensive research yielded the following list of ten movies we're dying to see at SXSW 2015; click the link in each title to go to its page at SXSW.com, where you'll find all the details on screening times and locations. In alphabetical order, here's ScreenCrush's 10 most anticipated movies at South by Southwest:
Anthony Bourdain fans will recognize that title from the chef and host's 1995 novel about a talented young cook tied down by his family ties to the London mob. Bone in the Throat is now the debut film from Graham Henman, who's worked previously as a photographer and assembled a killer cast including Tom Wilkinson, Rupert Graves, and Gossip Girl's Ed Westwick as Bourdain's epicurean protagonist. The trailer, attached below, looks stylish and darkly funny — a crime story set in the culinary world. Let's call it a "pinot noir." — Matt Singer
---
It's easy to get excited about Ex Machina. Both its leads, Domhnall Gleeson and Oscar Isaac, are starring in Star Wars: The Force Awakens, and its director, Alex Garland, has written some of the most satisfying sci-fi in recent memory (Dredd, Sunshine, Never Let Me Go). But then you watch this trailer (below) and WHOA. This looks like just the kind of smart sci-fi romance conspiracy thriller that's perfect for SXSW. — Mike Sampson
---
It's mere coincidence that the opening night of SXSW is Friday the 13th, but it works out perfectly for the horror-comedy The Final Girls. The movie follows Max (Taissa Farmiga) and her group of teenage friends as they're magically transported into an '80s horror movie. The catch? The movie-within-a-movie stars Max's mom, a classic scream queen (Malin Akerman). Can Max reconcile with her late mother, fight off a machete-wielding psycho and make it back home with her friends?  — Mike
---
Patrick Wang's In the Family was one of the best indie debuts in recent years, a deeply moving story about a man (played by Wang himself) fighting to gain custody of his late husband's son. His follow-up, The Grief of Others, looks to mines similar emotional terrain as it follows a family — a married couple and their two children — as they all cope with the death of a newborn baby. It sounds like heavy stuff, but Wang proved with In the Family that he could tackle serious subjects with warmth and lightness. In the Family was nominated for a Spirit Award but mostly remained an underground hit. Hopefully The Grief of Others brings Wang's skills to wider attention and acclaim.  — Matt
---
Sally Field has been stuck in the thankless role of Aunt May in two mostly forgettable Spider-Man movies for the past few years, but in Hello, My Name Is Doris, the 68-year-old actress actually gets to play the lead in a romantic comedy, falling for a much younger man (Max Greenfield). Doris, directed by Michael Showalter (whose script for They Came Together was a perfect deconstruction of Hollywood romantic comedies), feels like a very funny cross between Harold and Maude and Noah Baumbach's upcoming While We're Young. Plus, Sally Field! — Mike
---
According to star and producer Jay Duplass, Manson Family Vacation director J. Davis has "a weird fascination with the Manson Family, and has since he was a kid." He draws on that fascination for this tale of a family man (Duplass) who receives a visit from his Manson-obsessed brother (Linas Phillips) and reluctantly agrees to join him for a tour of Manson murder sites. Davis, an editor by trade, worked on Duplass' superb doc short Kevin, and the cast also includes Tobin Bell — a.k.a. Jigsaw from the Saw franchise. Particularly given his latest romantic escapades, Manson's life and relationships seems like an interesting backdrop and counterpoint for a family drama about everyday dysfunction. — Matt
---
Y'know that old conspiracy theory about how NASA never went to the moon, and how the U.S. government faked the whole thing — possibly with the assistance of 2001: A Space Odyssey director Stanley Kubrick?  The action comedy Moonwalkers takes that theory as fact and premise — Ron Perlman stars as a CIA agent charged with finding the men who can help him fool the entire world into thinking Apollo 11 is legit. Rupert Grint is the rock manager he recruits instead of Kubrick. See it with a friend who took Room 237 just a little too seriously. — Matt
---
Raiders!
Directed by Jeremy Coon and Tim Skousen
Forget Boyhood; Raiders! is a movie 33 years in the making. This documentary follows Eric Zala and Chris Strompolos, two 12-year-old kids who attempted to make a shot-for-shot remake of Raiders of the Lost Ark back in 1982. They spent seven years of their lives (and their entire adolescence) shooting Raiders of the Lost Ark: The Adaptation, but were never able to film the Flying Wing scene. 25 years after they last worked together, Chris and Eric reconvened last year to finish their boyhood dream. This is their story; a movie about people who love movies for people who love movies. — Mike
---
7 Days in Hell isn't technically a movie, at least not in the traditional sense. It's only about 50-minutes long and you won't ever see it at your local multiplex. Instead this mockumentary about a 2004 tennis match will debut on HBO Sports this spring. If a sports mockumentary doesn't seem like your cup of tea, check out this cast: Andy Samberg and Kit Harington (who play fierce rivals battling it out through an epic seven-day match at Wimbledon in 2004) star, with Fred Armisen, Will Forte, Lena Dunham, Michael Sheen and Karen Gillan in supporting roles. — Mike
---
Twinsters
Directed by Samantha Futerman and Ryan Minamoto
Imagine logging onto YouTube, clicking a random video, and discovering it starred your exact double. That could be the start of a horror movie, but in this case it's the incredible true story behind the documentary Twinsters, in which a French fashion student learns she had a twin sister — Los Angeles actress Samantha Futerman — she has never met. The film, which is co-directed by Futerman, follows the women as they meet for the first time, build a relationship, and travel back to Korea where they were born and given up for adoption. The premise alone is fascinating; if the film uses that premise to explore ideas about identity, individuality, and nature versus nurture, it could be a classic.