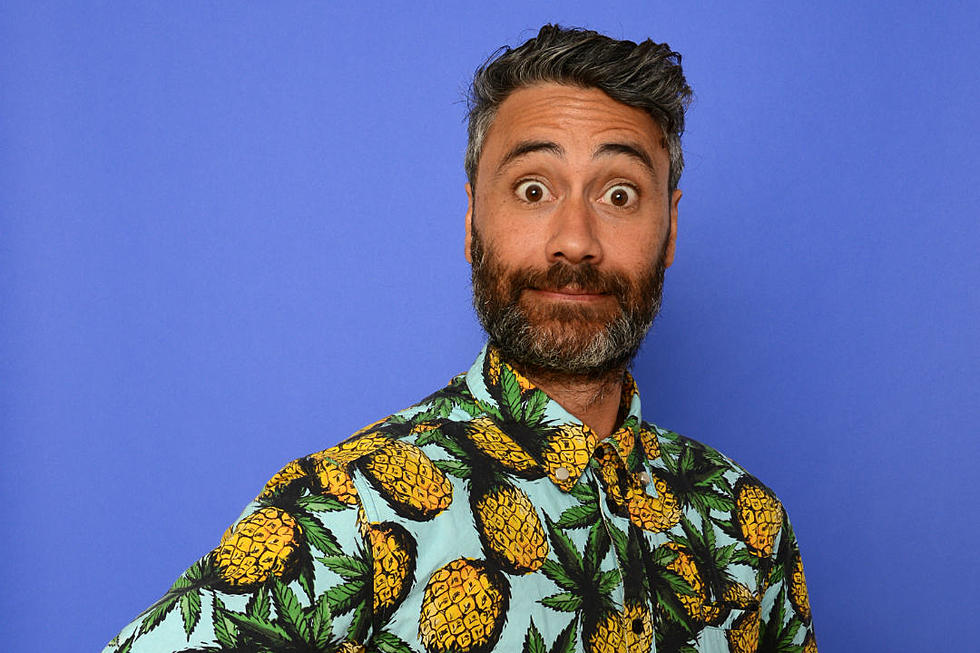 Taika Waititi Goes to Dinner as Hitler In First Photo From 'Jojo Rabbit'
Larry Busacca, Getty Images
We've seen Taika Waititi play both large and bit parts in his films, from his vampire Viago to his minister in Hunt for the Wilderpeople, and of course, who could forget his beloved Korg? But for his next project, the New Zealand writer-director is taking on a more familiar persona… Adolf Hitler.
In Jojo Rabbit, a WWII satire, Waititi cast himself as Hitler, but a much goofier version. He's actually the imaginary friend of a 10-year old boy, Jojo (Roman Griffin Davis). After the boy's father goes missing, he imagines a much less awful Hitler in his place. "It's my version of… a lonely boy's best version of his hero, which is really his dad," Waititi told The Wrap of his take on the character earlier this year. Today, Waititi shared the very first photo of him in character, alongside Davis and Scarlett Johansson, at (understandably) the weirdest dinner ever:
In the film, Jojo's father goes missing after he's accused of being a traitor to the Nazi army. After the boy suffers an injury from his Hitler Youth training, he realizes his mother (Johansson) is secretly hiding a young Jewish girl in their home. Just in case you were worried about how Waititi attempts to portray Hitler, he made his stance clear on Twitter:
The film, which doesn't yet have a release date, also stars Rebel Wilson and Sam Rockwell.