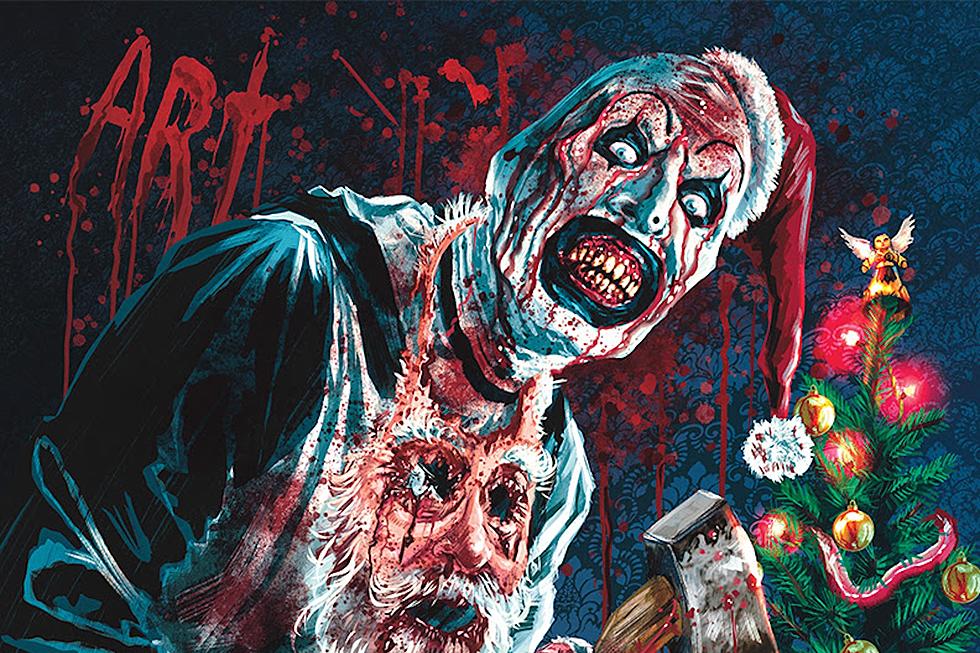 Art the Clown Is Back in First 'Terrifier 3' Trailer
Cineverse
Twas the night before Christmas and all through the house, not a creature was stirring except Art the Clown. And also he had an axe.
Already a modern Halloween icon, the gruesome and creepy star of the cult Terrifier film series has set his sights on a new holiday in the teaser for his next sequel, Terrifier 3. The trailer for the film begins like any other peaceful, heartwarming Christmas movie with a little boy asleep at home on Christmas Eve, who then wanders down to the family tree, where he finds Santa Claus. Only that's not Santa Claus. (Or if it is, Santa has hit a really dark period and needs to be committed to an institution.)
Watch the disturbing Terrifier 3 teaser below:
READ MORE: The Best Horror Movies of the Last 25 Years
Terrifier 2 became a surprise hit in theaters in 2022, grossing more than $11 million against a very small budget. In a press release, Terrifier franchise director Damien Leone had this to say about continuing the franchise for another sequel...
Terrifier 2's remarkable success was driven not only by the insatiable appetite for new and thrilling horror icons like Art the Clown but also by its unparalleled theatrical release and marketing, along with its unyielding spirit. In a cinematic landscape where risk-taking is scarce, I will continue to push boundaries in Terrifier 3, and I can't wait for you to see what's in store for Art the Clown.
Here is the film's official synopsis:
In the third installment of Damien Leone's breakout horror film, Art the Clown is set to unleash chaos on the unsuspecting residents of Miles County as they peacefully drift off to sleep on Christmas Eve.
Here's the full first poster for the film as well:
Terrifier 3 is scheduled to open in theaters on October 25. And you thought the Grinch hated Christmas...
The Worst Horror Movies Ever According to Letterboxd
Scary? Hardly! These are the worst horror movies in history, according to the users of Letterboxd.