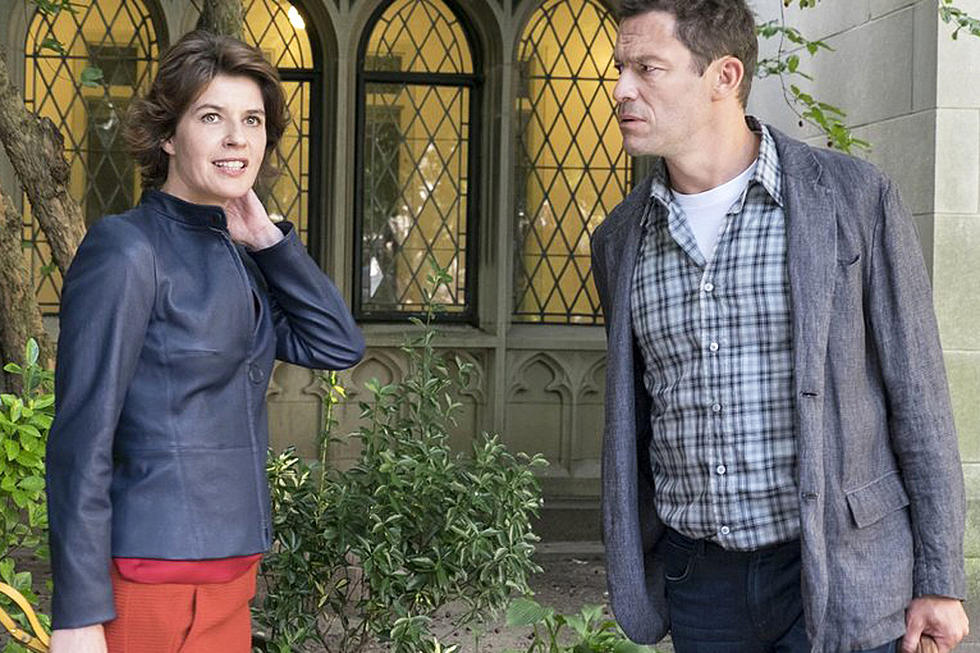 Watch 'The Affair' Season 3 Premiere, Out on Early Parole
Showtime
Just when you thought there was no way your week could get any more depressing, Showtime's The Affair wants to say otherwise. Head to prison, enjoy a cadre of disillusioned and broken adults attempting to rebuild their lives, and hang out with Brendan Fraser in the full Season 3 premiere, now online!
As The Affair creator Sarah Treem promised earlier in the week, Showtime has released the official Season 3 premiere online early, ahead of its formal November 20 premiere. So reads the premiere synopsis:
Haunted by recent hardship, Noah struggles to navigate the challenges of his old life while attempting to adapt to a new one. A new love interest isn't enough to overcome a sense of dread. Someone is watching him.
In case you missed Season 2 of Showtime's The Affair, the Montauk murder-mystery ended out sending Noah Solloway (Dominic West) to prison for crimes he didn't commit, taking the fall for Scott Lockhart's murder. Season 3 picks up with three-year time jump after Noah's exit from prison, adding both multiple new perspectives to the show's distinct format, and guest stars like Brendan Fraser (really!), French actor Irène Jacob, Jonathan Cake and more.
You can watch the full Season 3 premiere above , or stay tuned for the November 20 premiere on Showtime. And hey – why not? Check out some new trailers below.