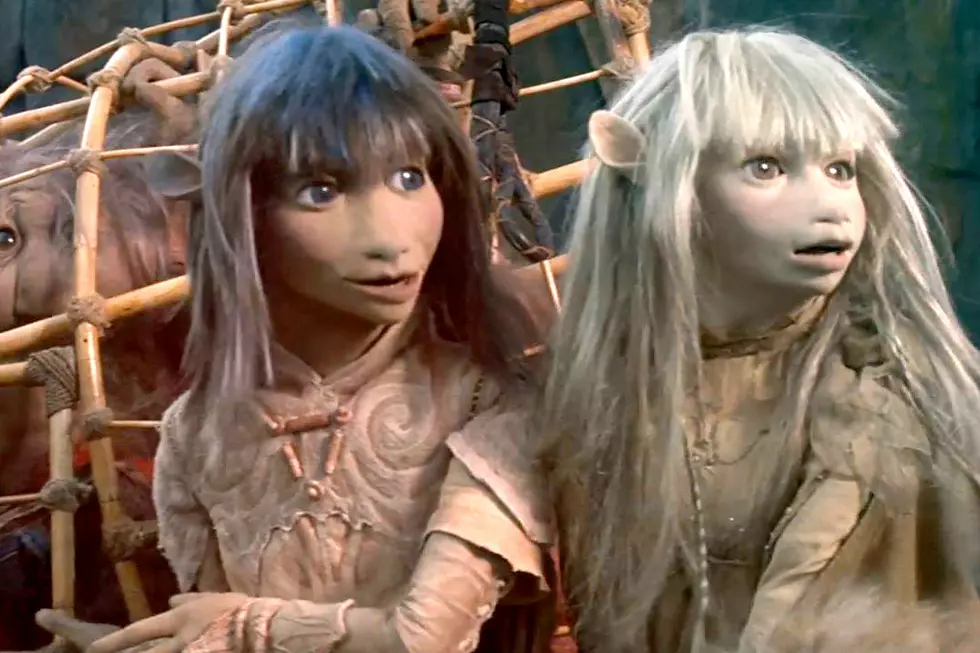 'The Dark Crystal' Sequel Is Finally Happening in Comic Form
Universal
Before there was David Bowie and David Bowie's extremely tight pants in 1986's Labyrinth, there were Jen and Kira and the planet Thra in The Dark Crystal, Jim Henson and Frank Oz's groundbreaking animatronic fantasy film. While the movie was in production, Henson and Oz discussed plans for a sequel that never came to fruition. Decades later, Henson and his wife drafted a script from his recalled conversations with his co-director, and titled it The Power of the Dark Crystal. The movie was never made, but fans will get to see it after all in comic book form from BOOM! Studios.
According to The Hollywood Reporter, The Power and the Dark Crystal will be a 12-issue series based on the screenplay and set years after the events of the film. In the movie, Gelflings Jen and Kira go on a quest to return a lost shard of a very powerful gem to its rightful place, hunted all the way by the Skeksis, who want to use that power for themselves. The comics pick up with Jen and Kira feeling the pressures of ruling their people and unaware that a shard of the Crystal has been stolen by a Fireling named Thurma. She wants to use it to restore power to her people, but she might unwittingly awaken the Skeksis as well.
Lisa Henson, CEO of the Jim Henson Company, said in a statement:
The creativity that went into writing and designing the feature film was such that we wanted our fans to be able to see and enjoy it now through this comic book series. We are very proud of the story that the screenwriters David Odell, Annette Odell, and Craig Pearce wrote. Our partners at Archaia and BOOM! Studios are the only people we could trust to expand and illustrate the story, and we are thrilled that it will soon see the light of day!
The first issue of The Power of the Dark Crystal will be released online and in stores February 15, 2017 on the original film's 35th anniversary.