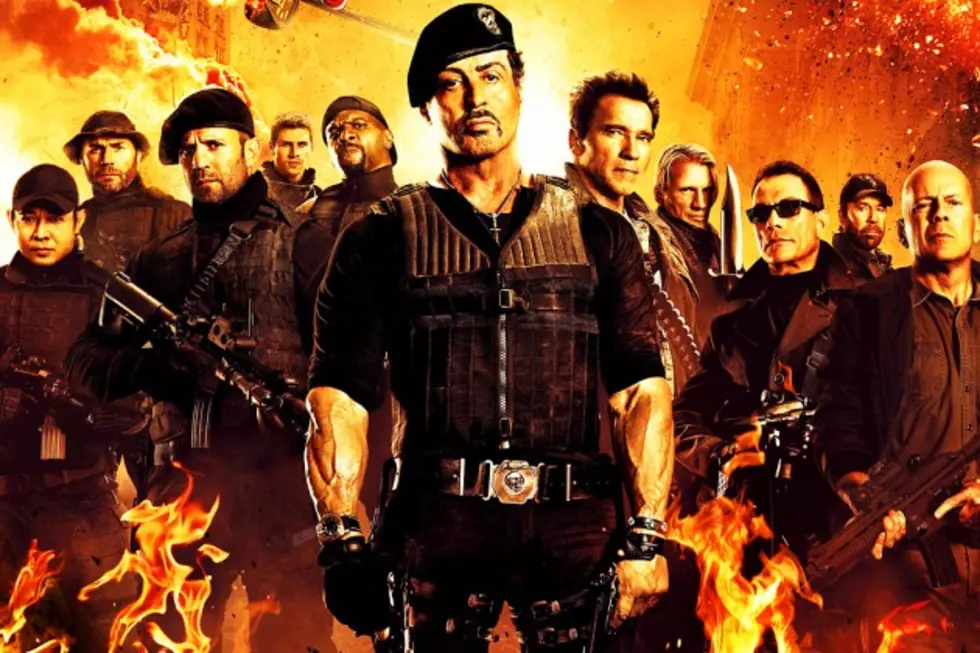 'The Expendables' TV Series in Development at FOX
Lionsgate
The success of FOX's 24: Live Another Day event series got the ball rolling on a number of other ideas, from The X-Files to Enourmous, but their latest short-burn effort is even more expendable. Sylvester Stallone is reportedly developing a limited series TV rendition of The Expendables, uniting some of TV's biggest stars for a new action-drama.
Per Deadline, Stallone will only executive produce the proposed Expendables series with film producer Avi Lerner, Greg Coolidge and Kirk Ward writing under executive showrunner Shane Brennan. No cast has yet been approached, though the report describes the series as "a fun action drama that unites iconic TV stars as a new team of highly-skilled heroes who are on a mission to stop a dangerous terrorist."
If you're wondering what a TV Expendables cast might look like, Deadline also floats the possibility (remember, none have officially been approached) of past stars like Walker Texas Ranger vet Chuck Norris, 24 lead Kiefer Sutherland, Xena star Lucy Lawless, Quantum Leap vet Scott Bakula, Alias lead Jennifer Garner, the cast of Cinemax's Strike Back, or even Mr. T. To reiterate, all of of Deadline's suggestions merely represent ideas, not official casting.
It isn't entirely surprising that Lionsgate might look to give The Expendables new life on TV, considering the poor performance of The Expendables 3, partially owing to an early leak of the film, as well as its switch to PG-13 action. Little progress has been made on subsequent installments, or the proposed female-driven Expendabelles, but could a TV Expendables bring some new tricks to Stallone's old dogs?