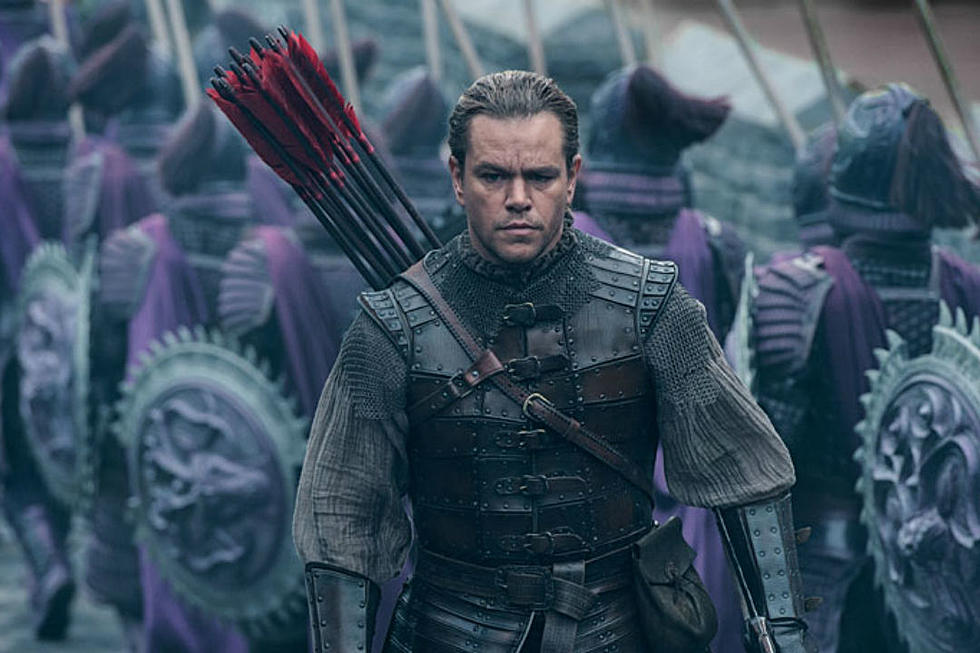 Legendary Comics Is Releasing a 'Great Wall' Prequel Graphic Novel
Universal Pictures
Matt Damon's The Great Wall has already made a ton of headlines months before its release. And no wonder: a movie ostensibly about Chinese "history," however fantastical, with a white American actor billed as the lead is bound to raise a few eyebrows. To help explain what is even going on with the plot of this movie and maybe why Damon's character is in the film, Legendary Comics is releasing a prequel graphic novel called The Great Wall: Last Survivor.
The movie is a 50-50 Chinese-American production, with Chinese director Zhang Yimou (House of Flying Daggers) at the helm and is actually being billed as more of an ensemble cast film in China. Over there, Damon is one of five or six main characters, the majority of which are Chinese and get equal or more time in the promotional material. We won't know to what extent Damon's character is involved in the movie until we see it (and even then there's a chance that the American and Chinese cuts could be drastically different) but at least we have this comic coming to give us a little bit of background information. And for those of us who are still salty about Matt Damon's primary role in the film, fortunately it looks like the main character of the comic will be Chinese.
What if an army was created to defend our world from an enemy so dangerous, its very existence must be kept a secret? Built to keep out the ferocious Tao Tei, The Great Wall is the most powerful defensive structure ever built; but it is the heroes within that make the wall great: The Nameless Order. Set sixty years prior to the film, in the mysterious lands of ancient China, tragedy forces young Bao into joining The Nameless Order and upholding the corps' four principles: Discipline, Loyalty, Secrecy, and Sacrifice. Challenged by rivals, haunted by his past, and tested by desires, Bao spends his life preparing for one singular moment: when he will have to defend the world from ferocious monsters that have come to devour us all.
The Great Wall hits U.S. theaters February 17, 2017.