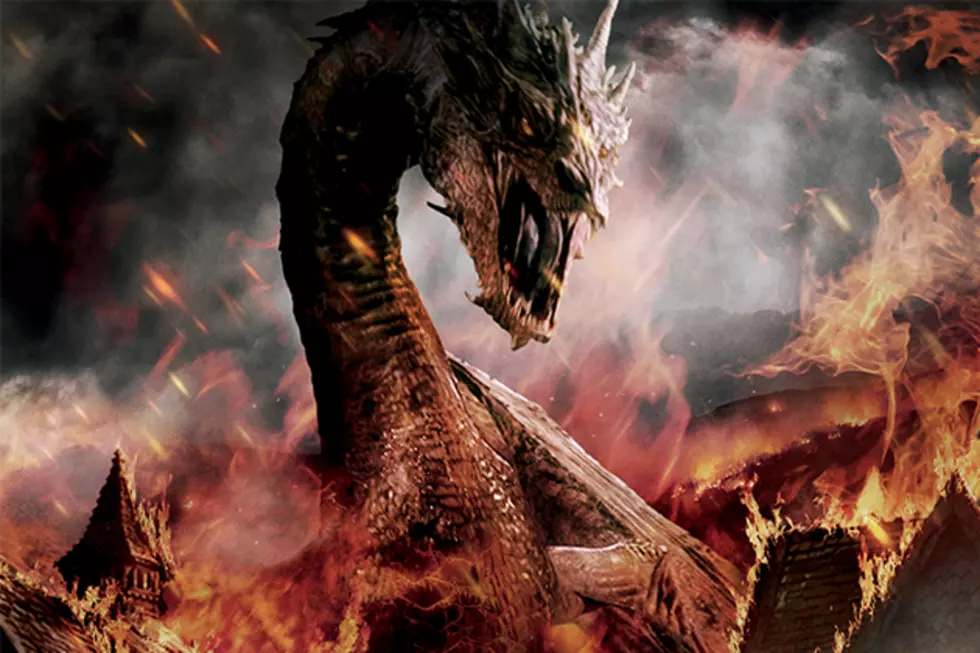 Epic 'The Hobbit 3′ Poster Chronicles the Trilogy's Final Blowout
Warner Bros.
The new 'Hobbit 3' banner is basically a visual "Top 10" list of things to look forward to in the film. Taking the same storyboard format as previous key art for the earlier installments, this latest poster chronicles some of the epic moments to come, including a fiery showdown with the dragon Smaug and one blood-spattered battle.
Digital Spy premiered the 'Hobbit 3' banner, and it's a lot to take it.
We know, it's crazy wide. So let's break it down by section, or else some of the smaller details could be overlooked.
'The Hobbit 3' is officially titled 'The Hobbit: The Battle of the Five Armies' (once subtitled 'There and Back Again') and is the final installment of Peter Jackson's second Tolkien trilogy. With the dwarven kingdom reclaimed, the enraged Smaug is laying waste to Lake-town and the villainous Sauron is sending an army of orcs to attack the Lonely Mountain. The only way anyone is getting out of this alive is for the humans, dwarves and elves to team up.
'The Hobbit 3' brings back Martin Freeman, Richard Armitage, Ian McKellen, Evangeline Lilly, Orlando Bloom, Lee Pace, Benedict Cumberbatch, Luke Evans, Hugo Weaving and more for the epic conclusion, which hits theaters on December 17.