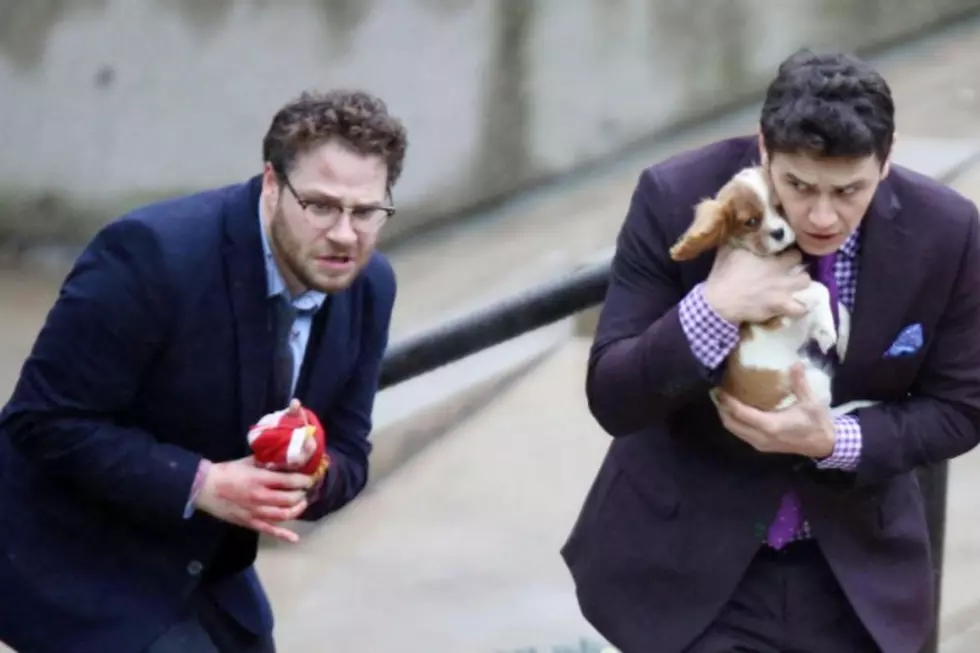 'The Interview' Will Still Be Released … Somehow
Sony
UPDATE: According to the NY Post, Sony is planning on releasing 'The Interview' via their Crackle streaming service for free. A Sony spokesperson reached out to Bloomberg to say that the Post's story is "inaccurate," and that they are still exploring their options.
The original story continues below...
'The Interview' has quickly become a huge point of interest for the American public, with the controversy surrounding it and the Sony hacker attack driving up even more interest in the film. Yesterday, we reported that Sony has removed the social media pages for 'The Interview' and deleted all clips from YouTube, while North Korea officially denied any involvement in the attack and offered to work with the U.S. government to find the culprits (oh, and they threatened us, too). And while Sony has waffled on whether or not they plan to release the film, the latest update suggests we'll see it pretty soon.
David Boies, a lawyer for Sony, appeared on NBC's 'Meet the Press' (via CBS News) and said that the company has every intention of releasing the film, adding "How it's going to be distributed, I don't think anybody knows quite yet." Without the support from theaters to distribute 'The Interview,' Sony felt forced to cancel the film's release, while smaller and independent movie theater chains (like the Alamo Drafthouse) have said that they would happily screen the film.
Previously, Sony canceled the Christmas Day release of 'The Interview' when several movie theater owners decided not to show the film, which started a whole lot of finger-pointing. Sony blamed theater owners for declining to show the film, while President Obama expressed disappointment in the company for canceling the release. Sony has said that they had every intention of releasing the film, but when the theaters refused to show it, they had no choice but to cancel. Meanwhile, the company also said that they had no current plans to release the film via VOD, either.
But this latest update gives us hope that perhaps Sony is still working on a release strategy, regardless of the terrorist threats from the hacker organization known as Guardians of Peace. On the other hand, Sony did comply with the most recent "request" from the hackers to remove all clips from the film from the Internet. Will we see 'The Interview' sometime soon? Who knows.