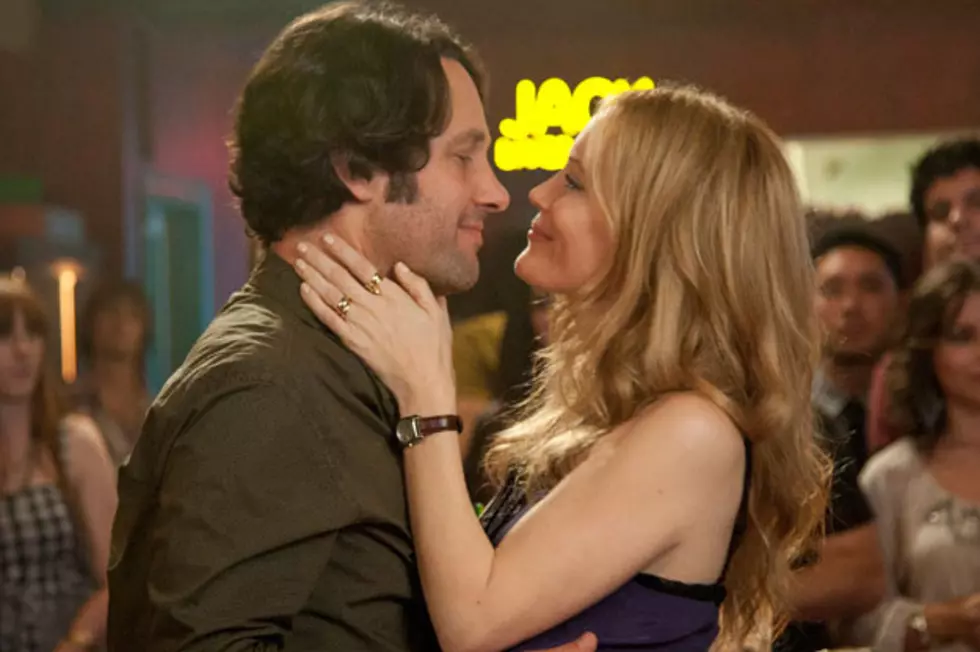 New 'This is 40′ Trailer: Judd Apatow's Latest With Paul Rudd and Leslie Mann
Universal Pictures
The latest trailer for Judd Apatow's 'This is 40' has hit and December can't get here soon enough. The sorta-kinda spin-0ff from 'Knocked Up' features Paul Rudd and Leslie Mann reprising their roles from that film as a married couple on the verge of 40, questioning, well... everything.
'This is 40' hits theaters December 21, but you can check out the new trailer for Judd Apatow's Christmas present to movie fans below. It's not as uproariously funny as the first trailer, instead choosing to explore the relationship angle between Rudd and Mann a little more and highlighting how this milestone in their lives is twisting everything in their vision.
Co-starring Jason Segel, Apatow's daughters Iris and Maude, Charlyne Yi, Albert Brooks, Melissa McCarthy, Lena Dunham, John Lithgow and Chris O'Dowd, 'This is 40' kicks things up a notch from 'Knocked Up' and 'The 40-Year-Old Virgin,' with Apatow once again showing us that you're never too old to come of age.
Some of the best bits in the trailer are between Rudd and Mann, exploring how a long-term relationship functions, with Mann bursting in on Rudd in the bathroom, where he hides to play a Scrabble game on his iPad, or the pair of them explaining how they might kill each other. There's a level of comfortability there that should provide equal amounts of poignancy and comedy.
Of particular note is the scene at the end of the trailer that seems to serve as a callback to 'Knocked Up,' where Rudd and Mann are in a hotel room and high on some sort of drug -- mushrooms, perhaps?
The trailer appropriately features the songs "You Only Live Once" by The Strokes and "This is Life" by George Harrison, in case you were wondering about those catchy tunes.