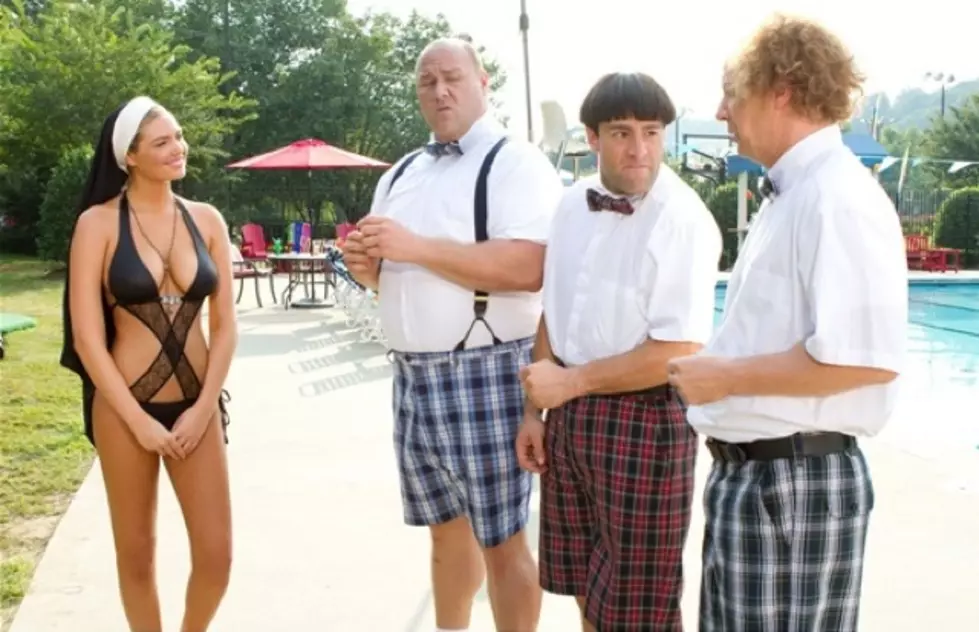 New 'Three Stooges' Trailer and the Hits Keep On Coming
The Farrelly Brothers are at it again, making another comedy, but this time it's a very well known property that the two have sunk their fangs into. After years of development, the 'The Three Stooges' is almost here and today we're able to see more of their zany antics in the latest trailer.
There has already been a fair amount of negative criticism just from the trailer alone. Slapstick isn't the kind of humor that movie-goers normally gravitate towards nowadays, especially since most of the comedy in these types of movies tend to be more crude. It'll be refreshing for adults to bring their children to something like 'The Three Stooges' merely because their form of comedy has always been aimed at all ages. The question is whether or not they'll be able to keep the schtick fresh after fifteen minutes into the movie.
'The Three Stooges' stars Chris Diamantopoulos, Will Sasso, Sean Hayes, Kate Upton, Sofía Vergara and many others. The story centers on the trio who, in the midst of trying to save the orphanage that they were raised in, end up in a murder plot and a reality television show.