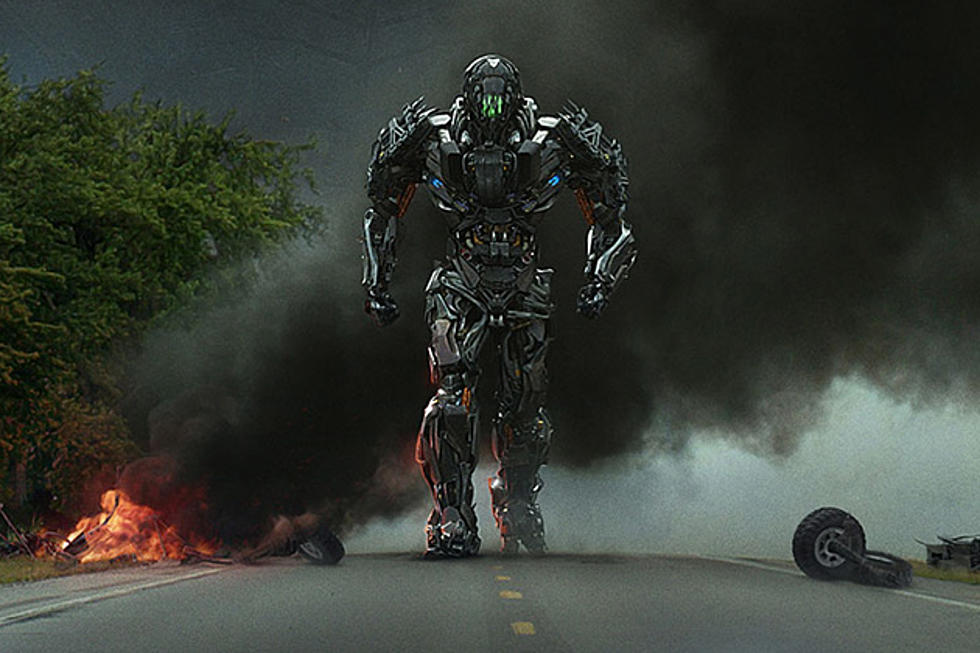 'Transformers 4′ Poster: Let the Invasion Begin
Paramount Pictures
The 'Transformers 4' posters have been out in full force, providing us with closer looks at the human cast -- made up of Mark Wahlberg, Nicola Peltz and Jack Reynor -- and the newly redesigned Optimus Prime. But those folks take a backseat as the latest one-sheet for 'Age of Extinction' points to the arrival of the Decepticons.
While 'Transformers' fans have speculated that the new baddie invading the planet is Galvatron, his presence has not been confirmed, though the new 'Transformers 4' poster does get right up close with this guy, who we've seen morph his head into a canon in the trailers. Though, whoever he is revealed to be, we do know he'll have some gargantuan weaponry at his disposal -- including some badass dinobots.
In addition to this new poster, director Michael Bay recently debuted an international poster for cast member Fan Bingbing, who also stars as Blink in Bryan Singer's 'X-Men: Days of Future Past.' Aside from the Chinese actress, Stanley Tucci, Kelsey Grammer and T.J. Miller also populate the human cast of 'Transformers 4.'
'Transformers 4' (officially titled 'Transformers: Age of Extinction') hits theaters this June 27, and by the early looks from the trailers, we're already fearing the performances from the human cast will be a detriment, though who can resist seeing dinobots?