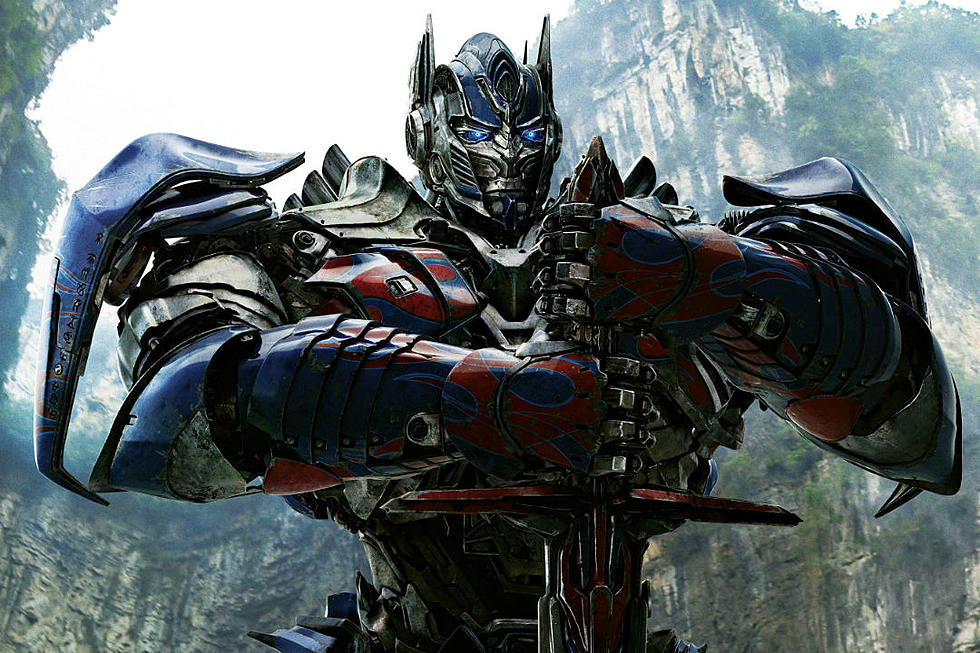 'Transformers 5' Used Winston Churchill's Home as a Nazi Headquarters
Paramount Pictures
Brits are in uproar over the newest installment in the Transformers franchise, as photos were published yesterday of Blenheim Palace, the birthplace of Winston Churchill, dressed up in Nazi flags. Yeah, that Winston Churchill, the one who told Hitler that no, he was not allowed to invade Russia, sorry not sorry.
The Sun obtained images of the estate with huge swastika flags draped over the front entrance and extras in SS officer uniforms marching on set. The Transformers: The Last Knight crew also had a Panzer tank and a German anti-aircraft gun nearby, along with Mercedes staff cars and ammunition boxes stamped with an eagle.
Tony Hayes, the head of the Veterans Association UK, told Variety that using the building in this way is "a total disgrace. Blenheim is the ancestral home of our wartime leader. A lot of the older generation find it totally appalling. It's an insult."
One would think that those in tune with history would recognize Blenheim, but, then again, the Transformers movies are more likely to blow up monuments than provide an accurate historical representation of them. The estate is also a regular Hollywood filming location, having been featured in movies like Kenneth Branagh's Cinderella and the 2015 James Bond film Spectre.
Another explanation is that it could be the setup for some elaborate flashback or alternate history where the Nazis won and Churchill capitulated. We already know there will probably be some time-travel involved in The Last Knight, since Michael Bay and his crew were just in Scotland shooting scenes involving King Arthur. But it seems odd to go to all this trouble when the Nazi regalia could have been easily added in in post-production. Blenheim Palace seems to be okay with it either way, since they had to have given the go-ahead in the first place, but so far they have not said whether they were told about the contents of the script beforehand.