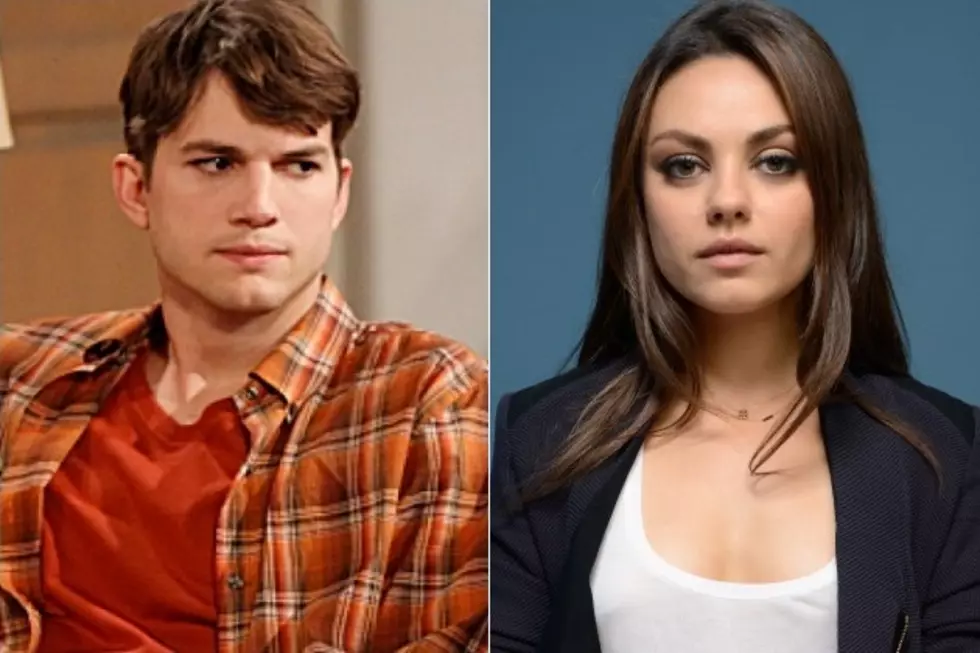 'Two and a Half Men' Taps Mila Kunis for 'That '70s' Reunion With Ashton Kutcher
CBS / Larry Busacca, Getty Images
Normally we'd consider CBS' long-running 'Two and a Half Men' out of our wheelhouse, particularly given how unrecognizable the series has become from its original inception, but the latest casting coup is too retro to ignore. Ashton Kutcher will reunite with his 'That '70s Show' co-star (and now fiancee) Mila Kunis for an arc later on this season, but what does it mean for the show?
According to the latest press reports from CBS, Kunis will play Vivian, a young, beautiful and free-spirited world traveler who shows up on Walden's (Kutcher) doorstep. Walden feels an instant connection with her, convinced she's "the one," though the sentiment understandably conflicts with the fact that Walden was about to propose to someone else.
The as-yet-unscheduled guest stint marks the first onscreen reunion for the pair since FOX's 'That '70s Show,' wherein the two met in 1998. Meanwhile, 'Two and a Half Men' has not been confirmed for a 12th season as of yet, though the series has long since cleared the departures of Charlie Sheen and the controversial Angus T. Jones, who have since been eponymously replaced with Kutcher and former 'Joan of Arcadia' star Amber Tamblyn as Charlie's long-lost daughter.
It might prove worth a watch, but what say you? Is Mila's 'Two and a Half Men' appearance a little more than stunt casting, or a long-overdue TV reunion?