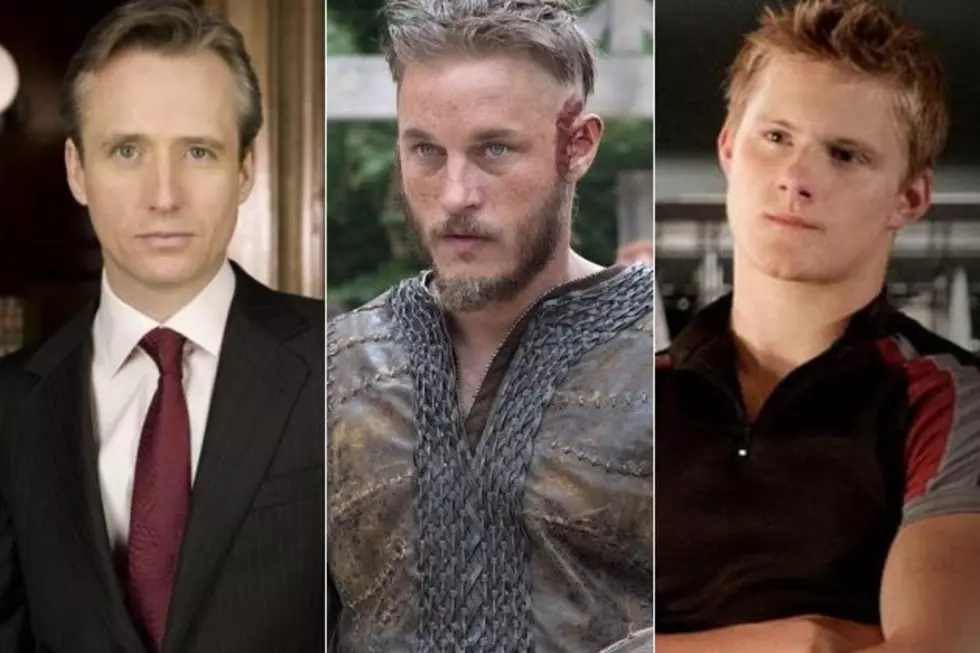 'Vikings' Season 2 Spoilers: New 'Hunger Games' and 'Batman' Castings Reveal Major Time Jump?
NBC / History / Lionsgate
Before History's 'Vikings' aired its first episode, let alone season, series star Clive Standen told us the acclaimed historical drama would cover a large timeline across the series, as we've already seen over the course of its first season. Now season 2 of 'Vikings' prepares to enter production, but do the castings of Linus Roache ('Law & Order') and Alexander Ludwig ('The Hunger Games') signal the largest time jump yet?
According to the latest press release from the network, Roache joins the series regular cast as King Ecbert of Wessex, "a man full of strength, knowledge and undisguised ambition," while Ludwig will take the regular role of Ragnar Lothbrok's son Bjorn. Born to Ragnar and Aslaug, Bjorn has a historical future all his own and is "intelligent and bold" as a warrior.
Notably, Ludwig's age and build (he played the villainous Cato in 'The Hunger Games') would suggest a significant time jump for 'Vikings' season 2, given the first season finale, "All Change," only went as far as Aslaug's introduction and subsequent impregnation.
Returning cast for 'Vikings' season 2 includes Travis Fimmel as Ragnar Lothbrok, Katheryn Winnick as shieldmaiden wife Lagertha, George Blagden as Athelstan, 'Sons of Anarchy' star Donal Logue as King Horrik, Jessalyn Gilsig as Siggy (beautiful wife of the late Earl Haraldson), Clive Standen as Ragnar's brother Rollo, Gustaf Skarsgard as the ship-building Floki and Alyssa Sutherland as Princess Aslaug (Ragnar's new love interest).
Well, what say you? Are you intrigued to see 'Vikings' season 2 moving through time to introduce new characters? What do you hope to see from the History series when it returns in 2014 with 10 all-new episodes?
UPDATE - It's been brought to our attention 'Vikings' depicts that Ragnar's son with Lagertha was also named Bjorn, as played by young actor Nathan O'Toole over the first season. It isn't clear if Alexander Ludwig's Bjorn will replace O'Toole, or serve as the Björn Ironside historically born to Ragnar and Aslaug, but either way suggests a time jump of at least several years.