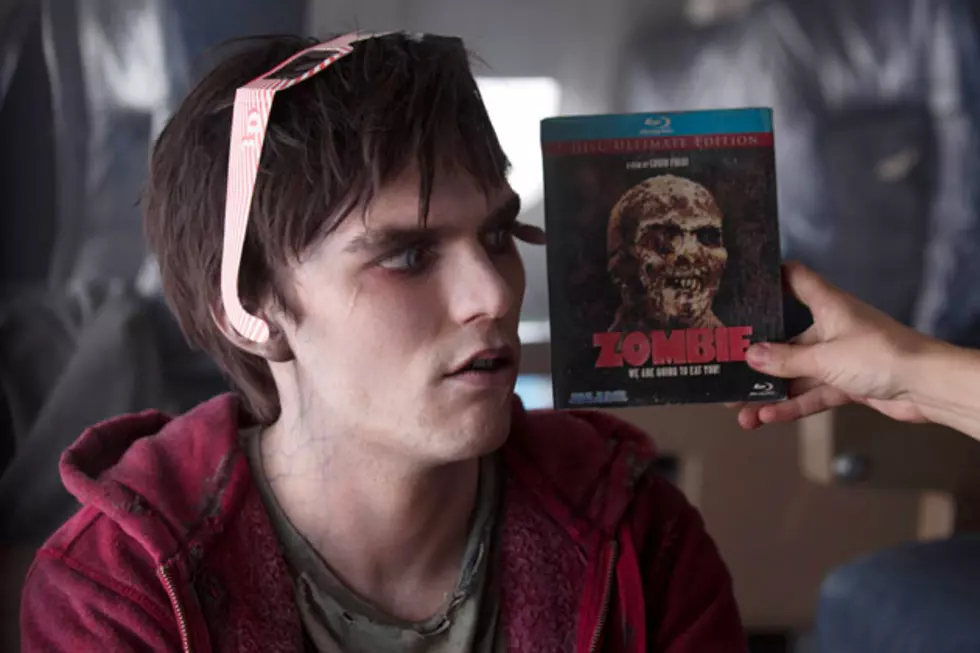 'Warm Bodies' Clips Prove There's Really No Need to Go See the Movie
Summit Entertainment
Summit Entertainment must not want you to spend the money to go see 'Warm Bodies' in theaters, which is both admirable and confusing. Why spend all this money on advertising when you're just gonna show most of the film's footage online? And on that note, we've got six new clips from the Jonathan Levine-directed 'Warm Bodies.'
Nicholas Hoult stars as a love-struck zombie who's infatuated with a human girl, played by Teresa Palmer, and it's this love that is slowly transforming him back into his human state. Unfortunately, Palmer's dad in 'Warm Bodies' is spearheading a military effort to rid the world of the walking dead. Also, there's appearances by James Franco's lil' bro Dave and former 'America's Next Top Model' contestant turned actress Analeigh Tipton.
These newly released clips from 'Warm Bodies' provide expanded looks at certain scenes teased throughout the trailers -- running away from zombies, pretending to be zombies, Palmer arguing with her dad, Tipton giving Hoult the 20-questions treatment, etc. If you'll remember, these were released after the fact we got to see the first four minutes of the flick, so all in all there's really no need to spend the money in theaters when we've already seen the major scenes.
Watch the new footage from 'Warm Bodies' below, and if you still want to see it in theaters, check out the film when it hits on February 1.
UPDATE: Another clip has hit, this time from Yahoo Movies. Check it out:
And in case you missed it the first time, here's the first four minutes of 'Warm Bodies':