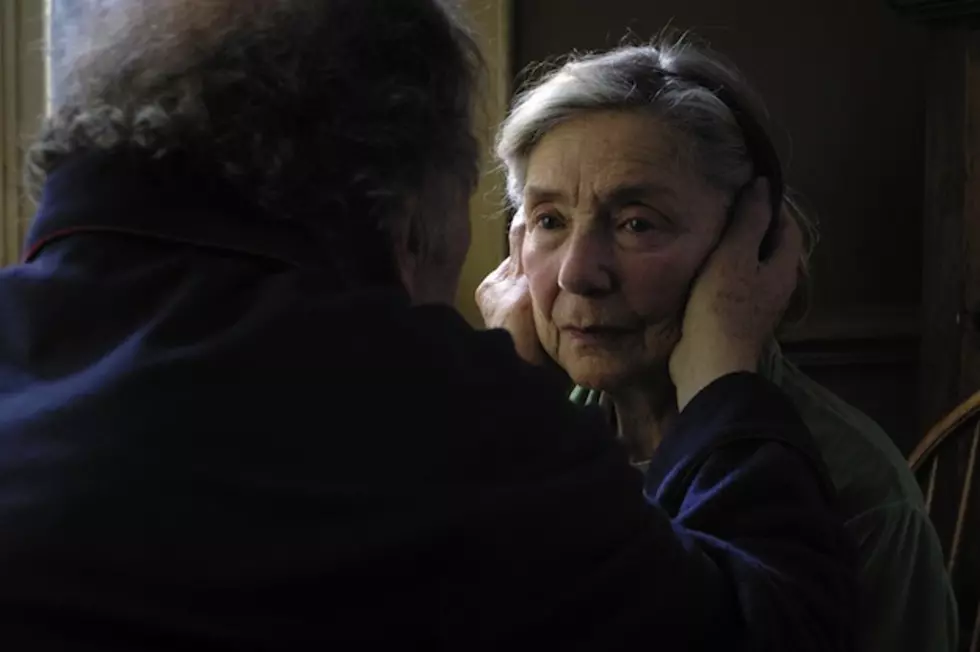 Way Back When: Emmanuelle Riva, Best Actress Nominee
Sony Pictures Classics
Emmanuelle Riva is nominated for an Oscar for her incredible performance in 'Amour,' but the 85-year-old actress has been wowing audiences since the '50s. In today's Way Back When, we go way, way back to take a look at some of Riva's earlier work.
One of Emmanuelle Riva's earliest roles was in Alain Resnais' 1959 film 'Hiroshima, mon amour,' in which she plays Elle, a French actress filming an anti-war ad in Hiroshima when she meets and falls for a Japanese architect. The pair share their opposing views on war... and a bed. Riva was 32 when she made this film!
In 1960, Riva played Marilina, one of four prostitutes forced to fend for themselves when the police shut down the bordellos of Rome in the Italian film 'Adua e le compagne,' or, 'Adua and Her Friends.' Watch a drunk Riva stumble around and talk about chickens to a crack in the ceiling below:
'The Eyes, The Mouth' (NSFW)
Riva starred in this 1982 Italian film about an older actor who returns home for the funeral of his twin brother, who committed suicide. The actor struggles to keep the suicide a secret from their mother (Riva), but finds it increasingly difficult with his brother's troubled fiance around. You can check out the trailer below, which features some naked breasts because, well, Italy.
In this 1987 film, Riva plays mother to Micky, a young man who leaves his bourgeois life in middle-class France and moves to Paris, where he performs in a drag show. The clip below is in French, but you can get an idea of the way Riva's acting style evolved with her age in this quirky little exchange: