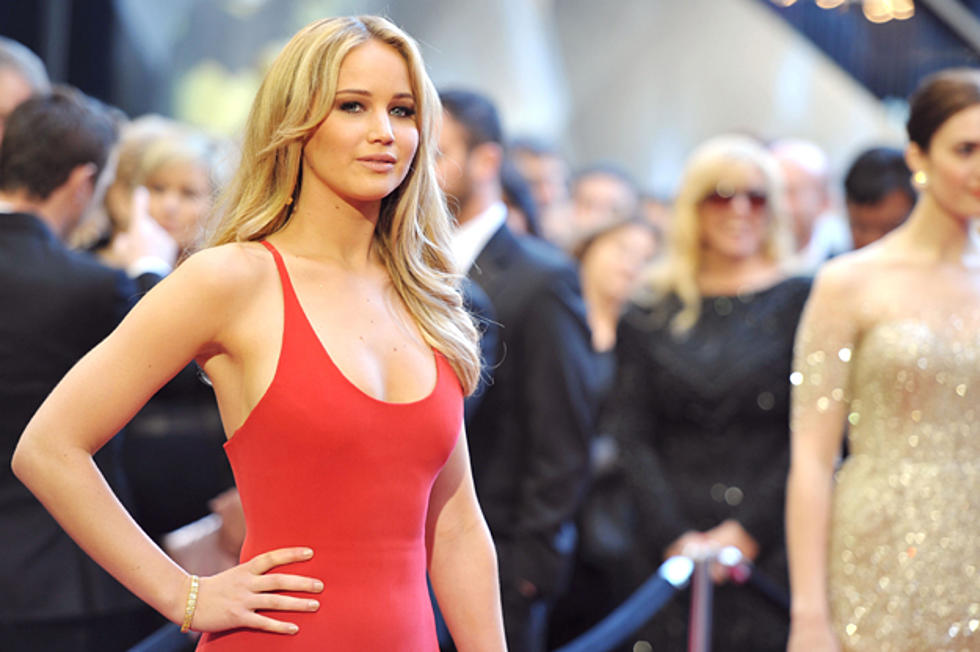 Way Back When: Jennifer Lawrence, Best Actress Nominee
John Shearer, Getty Images
Jennifer Lawrence made a name for herself and blew us away with the 2010 film 'Winter's Bone,' following it up with roles in 'The Hunger Games' and 'Silver Linings Playbook,' the latter of which nabbed her a 2013 Oscar nom for Best Actress. In today's Way Back When, we take a look at her lesser known roles.
'My Super Sweet Sixteen' Ads
Jennifer Lawrence is known pretty well right now for playing Katniss, the headstrong heroine of the 'Hunger Games' films, but her very first acting gig was a series of promos for MTV's reality series 'My Super Sweet Sixteen.' Lawrence plays Lisa, the spoiled daughter of a wealthy family whose sweet sixteen party just keeps going wrong. Her only real job in these ads is to scream every time something bad happens:
Four years later, Lawrence starred in this 2006 episode of the long-lasting USA show 'Monk.' You may not recognize her at first -- the actress plays the annoying mascot at a high school girls' basketball game. But then she removes the head and gives hope to all the little girls out there who think they're too pretty to be high school mascots.
Lawrence played Abby in the 'Cold Case' episode titled "A Dollar, a Dream." Abby discovers that her mother was shot and has died, and in a twist ending, Paula Malcomsen plays her mom -- Malcomsen also played Lawrence's mom in 'The Hunger Games,' which means that movie is A LIE.
Jennifer Lawrence starred in not one, but two episodes of the television show 'Medium.' In the first clip, witness Lawrence as a young version of Patricia Arquette's character, Alison, in full '80s get-up and gossiping about, like, boys and stuff.
In this second clip, Lawrence plays Claire, a girl who winds up murdered by her mom's abusive boyfriend and gets to spend a portion of the episode walking around as a gooey, blood-covered ghost.
Do not be fooled by the title -- the girls in this movie are anything but dainty and refined and drinking tea among the delicate flowers. Lawrence stars with Willa Holland of 'The O.C.' in this movie about young, racy ladies in California who get mixed up in some real estate agent's weird web of sex... or something. Judging by this clip, they mostly sit around smoking cigarettes like jaded divorcees. The official synopsis is utterly bonkers:
Are you young, sexually confused, just trying to get by? Do you sing, dance or possess some other talent? Welcome to the Garden Party. At the center of the story is 15-year-old April. She is running from one bad situation into another, hoping to find an answer that doesn't involve taking off her clothes. As April navigates Los Angeles, she falls in with a group of confused kids struggling to chase their dreams. The black widow at the center of this web is a sexy, pot-dealing realtor named Sally St. Clair. Anyone who gets too close falls victim to her kinky entanglements.
In 2008, Lawrence co-starred with Chloe Moretz in 'The Poker House,' which is based on actress Lori Petty's experiences growing up in Iowa. We had no idea this was a thing.
Right before Lawrence hit the big time with 'Winter's Bone,' she unfortunately starred in 'The Bill Engvall Show.' If you don't know, Engvall is one of those redneck comedian guys, but Lawrence's part on the show isn't that surprising given how outspoken she's been in interviews about being proud of her hillbilly Kentucky heritage. Still, we'll just pretend this didn't happen.