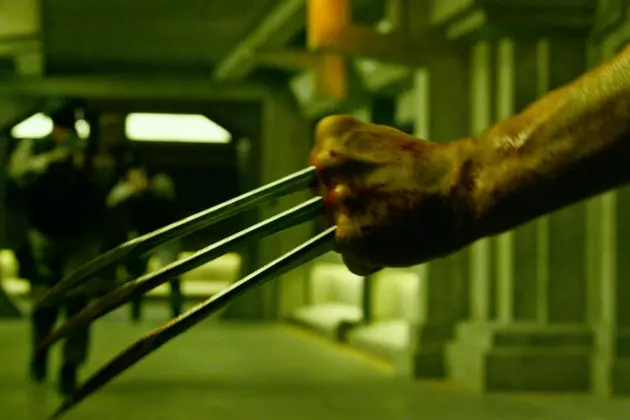 Wolverine Crashes the Party in New 'Logan' Storyboards
20th Century Fox
There's been quite a bit of movement on the Logan front over the past week or so, with the release of an official poster, new plot details, photos and more from the upcoming Wolverine sequel. The latest sneak peek comes in the form of another one of those mysterious black-and-white Instagram updates, along with some new storyboards teasing what looks to be a pretty wild action scene involving Hugh Jackman's hero.
Jackman himself has been (mostly) absent in the various photo updates from his final outing as the beloved X-Men character, but he (sort of) finally makes an appearance in a pair of new storyboards. Logan director James Mangold shared the images, depicting a scene in which the eponymous hero smashes through a car windshield with his adamantium claws:
But whose car would that be? Might it belong to the villainous Donald Pierce, played by Boyd Holbrook? The Weapon X (or "wponx") Instagram account recently revealed our first look at Holbrook in Logan, and confirmed that the Narcos star is playing Pierce — a former member of the Hellfire Club's inner circle who goes on to lead the Reavers, a group of genetically-engineered militant mutant cyborgs. In that first image, Pierce is seen sitting in an old truck — could that be the same vehicle Wolverine is attacking above?
It certainly might be the same one featured in the latest Instagram update, which doesn't reveal anything particularly notable:
Thanks to other recent photos, we know that at least part of the film takes place in the Texas border town of El Paso. We also know that Wolverine and Professor X will be on the run with a new, young mutant reportedly named Laura — likely the comic-book character known as X-23, a mutant who was genetically-engineered using Wolverine's DNA.
I'm really enjoying Mangold's approach to sharing photos and sneak peeks from Logan. There's no big, mysterious viral marketing gimmick to it; these are just simple images and cool behind-the-scenes stuff to get us excited for the first trailer, which should be arriving in the next few weeks.
Logan also stars Richard E. Grant as an evil scientist (recent rumors suggest he's not playing Mister Sinister), Stephen Merchant, Elizabeth Rodriguez and Eriq La Salle, and hits theaters on March 3, 2017.