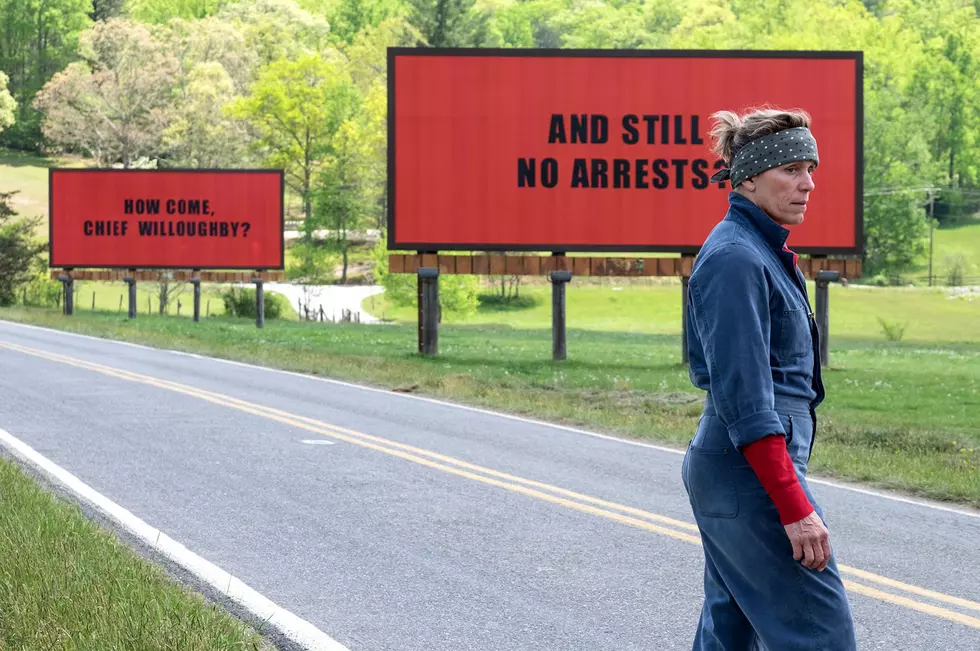 Here's Your 2018 BAFTA Nominations and What They Mean For the Oscars
Fox Searchlight
We're in the thick of awards seasons and today brings the latest crop of nominees to scrutinize, celebrate, and whine about. The British Academy of Film and Television Arts announced their nominations this morning with plenty of notable takeaways, many of which are far from surprising. For one, the Best Director nominees are, yup, super white and super male – can we get queen Natalie Portman to present this category again please? The 2018 BAFTA Awards nominations also give us a good idea of what to expect from the Oscars.
Guillermo del Toro's The Shape of Water earned the most noms with a grand total of 12. The fish-human romance earned nominations for Best Film, Director – signalling del Toro is likely our Oscar Director frontrunner – Actress (Sally Hawkins), Supporting Actress (Octavia Spencer), Original Screenplay and a whole slew of (much-deserved) technical nominations. The next two films that scooped up the most accolades are Three Billboards Outside Ebbing, Missouri and Darkest Hour, both earning nine noms. It's the former we should be keeping an eye on though, quickly emerging as our Oscar Best Picture frontrunner. As Kyle Buchanan over at Vulture notes, the Martin McDonagh film nabbed double BAFTA nominations in the Supporting Actor slot for Woody Harrelson and Sam Rockwell, and has been soaring high with multiple guild noms; but more on that in a minute. Another highlight is Blade Runner 2049, which scored a ton of nominations, many well-deserved in the technical categories.
Though the BAFTAs consider international films for their awards, their nominations tend to include more British productions – you'll note Paddington 2 has three nominations, and you can definitely bet Hugh Grant won't be getting a Supporting Actor nom at the Oscars. Yet still, it's a shock to see Steven Spielberg's The Post entirely shut out from the British Academy – Annette Bening made it in the Best Actress slot for British co-production Film Stars Don't Die in Liverpool over Meryl Streep, as did Jamie Bell in place of Tom Hanks' much-more buzzed about performance in the Pentagon Papers drama. Between this and the SAG shut-out, things aren't looking good for The Post come Oscars. Dee Rees' Mudbound is also nowhere to be seen on the BAFTAs list, which could have at least had a shot in the Cinematography or Supporting Actress (Mary J. Blige) categories.
Alright, we know why you're here – what does this all mean for the Oscars? There is some overlap between Academy and BAFTA membership, roughly 500 members as of 2017 according to BBC America. And the British awards have at times been a bellwether for the Oscars Best Picture winner, with both voting bodies selecting the same winner for a six-year streak between 2008 and 2013. But it's not just the BAFTAs that have single-handedly bumped up Three Billboards to frontrunner status. Sure, the film won the Globe on Sunday, but those awards rarely predict the Oscars. The Frances McDormand-led black comedy has been sweeping up industry nominations left, right, and sideways, which gives us significant insight into how Academy members may vote. It may very well be the film that takes home the gold come Oscar night, sure to be quite a contentious win, but should another envelope snafu go down, the 2018 Best Picture could be Lady Bird or Get Out.
Keep checking back as new awards are announced and ScreenCrush editors make their Oscar predictions throughout the next couple months. See the full list of 2018 BAFTA Awards nominees below.
Best Film
Call Me by Your Name
Darkest Hour
Dunkirk
The Shape of Water
Three Billboards Outside Ebbing, Missouri
Outstanding British Film
Darkest Hour
The Death of Stalin
God's Own Country
Lady Macbeth
Paddington 2
Three Billboards Outside Ebbing, Missouri
Outstanding Debut by a British Writer, Director or Producer
The Ghoul – Gareth Tunley (writer/director/producer), Jack Healy Guttman & Tom Meeten (producers)
I Am Not a Witch – Rungano Nyoni (writer/director), Emily Morgan (Producer)
Jawbone – Johnny Harris (writer/producer), Thomas Napper (director)
Kingdom of Us – Lucy Cohen (director)
Lady Macbeth – Alice Birch (writer), William Oldroyd (director), Fodhla Cronin O'Reilly (producer)
Best Film Not in the English Language
Elle
First They Killed My Father
The Handmaiden
Loveless
The Salesman
Best Documentary
City of Ghosts
I Am Not Your Negro
Icarus
An Inconvenient Sequel
Jane
Best Animated Film
Coco
Loving Vincent
My Life as a Courgette
Best Director
Denis Villeneuve, Blade Runner 2049
Luca Guadagnino, Call Me by Your Name
Christopher Nolan, Dunkirk
Guillermo Del Toro, The Shape of Water
Martin McDonagh, Three Billboards Outside Ebbing, Missouri
Best Original Screenplay
Get Out
I, Tonya
Lady Bird
The Shape of Water
Three Billboards Outside Ebbing, Missouri
Best Adapted Screenplay
Call Me by Your Name
The Death of Stalin
Film Stars Don't Die in Liverpool
Molly's Game
Paddington 2
Best Actress
Annette Bening, Film Stars Don't Die in Liverpool
Frances McDormand, Three Billboards Outside Ebbing, Missouri
Margot Robbie, I, Tonya
Sally Hawkins, The Shape of Water
Saoirse Ronan, Lady Bird
Best Actor
Daniel Day-Lewis, Phantom Thread
Daniel Kaluuya, Get Out
Gary Oldman, Darkest Hour
Jamie Bell, Film Stars Don't Die in Liverpool
Timothée Chalamet, Call Me by Your Name
Best Supporting Actress
Allison Janney, I, Tonya
Kristin Scott Thomas, Darkest Hour
Laurie Metcalf, Lady Bird
Lesley Manville, Phantom Thread
Octavia Spencer, The Shape of Water
Best Supporting Actor
Christopher Plummer, All the Money in the World
Hugh Grant, Paddington 2
Sam Rockwell, Three Billboards Outside Ebbing, Missouri
Willem Dafoe, The Florida Project
Woody Harrelson, Three Billboards Outside Ebbing, Missouri
Best Original Music
Blade Runner 2049
Darkest Hour
Dunkirk
Phantom Thread
The Shape of Water
Best Cinematography
Blade Runner 2049
Darkest Hour
Dunkirk
The Shape of Water
Three Billboards Outside Ebbing, Missouri
Best Editing
Baby Driver
Blade Runner 2049
Dunkirk
The Shape of Water
Three Billboards Outside Ebbing, Missouri
Best Production Design
Beauty and the Beast
Blade Runner 2049
Darkest Hour
Dunkirk
The Shape of Water
Best Costume Design
Beauty and the Beast
Darkest Hour
I, Tonya
Phantom Thread
The Shape of Water
Best Make Up & Hair
Blade Runner 2049
Darkest Hour
I, Tonya
Victoria & Abdul
Wonder
Best Sound
Baby Driver
Blade Runner 2049
Dunkirk
The Shape of Water
Star Wars: The Last Jedi
Best Special Visual Effects
Blade Runner 2049
Dunkirk
The Shape of Water
Star Wars: The Last Jedi
War for the Planet of the Apes
Best British Short Animation
Have Heart
Mamoon
Poles Apart
Best British Short Film
Aamir
Cowboy Dave
A Drowning Man
Work
Wren Boys
EE Rising Star Award (voted for by the public)
Daniel Kaluuya
Florence Pugh
Josh O'Connor
Tessa Thompson
Timothée Chalamet
Gallery – The Most Overlooked Performances and Movies of 2017: