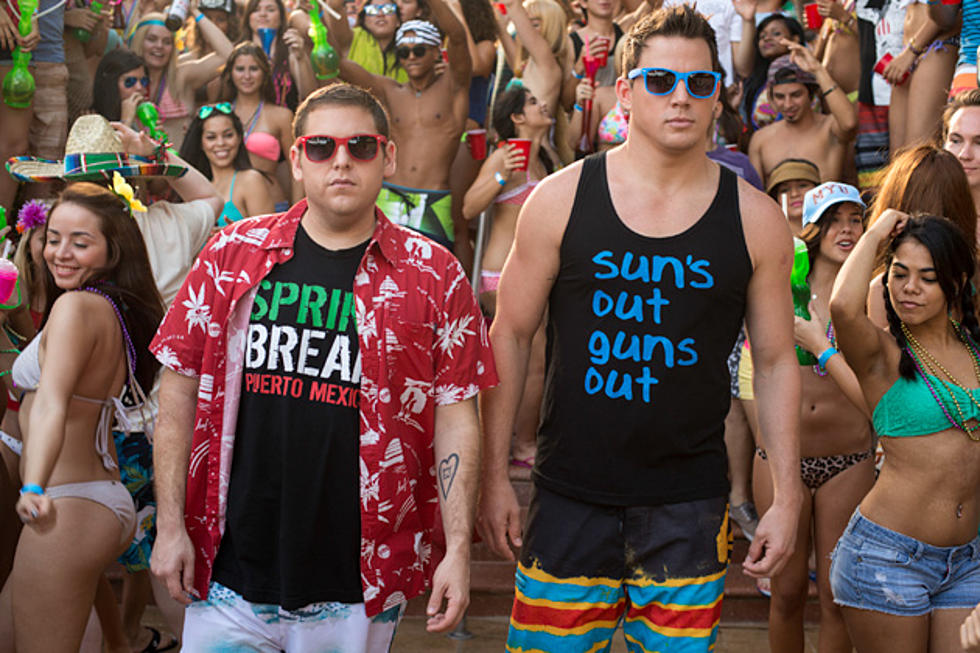 '23 Jump Street' Is Most Definitely Happening!
Sony
'22 Jump Street' gave us one of the most hilarious end credits sequences in comedy history, and one that seemed to signal to audiences that Phil Lord and Chris Miller were done with making 'Jump Street' movies, as it delivered concepts for about 20 fake sequels. But not so fast: '22 Jump Street' writer Rodney Rothman has been hired to return for '23 Jump Street,' so it seems like Ice Cube's threat to send our favorite undercover cops to medical school might not be out of the question.
Deadline reports that Sony Pictures has officially tapped Rothman to return to write '23 Jump Street,' with directors Phil Lord and Chris Miller overseeing and producing the project. Lord and Miller directed the first two films, though it's unclear whether they'll direct the third at this time.
The second film featured Jonah Hill's Schmidt and Channing Tatum's Jenko heading off to college to bust a drug ring, and ended with their captain (Ice Cube) promising to send them off to medical school next, kicking off an end credits montage which featured over 20 fake sequel concepts. It seemed to be Lord and Miller's hilarious way of killing their own series with a wink and a nod, exhausting every possible plot imaginable in one go.
But nope! We're definitely getting a sequel. We'd love to see Lord and Miller back behind the camera -- they've proven they can take concepts like '21 Jump Street' and 'The LEGO Movie' and turn them into pure gold, and they've also proven they can make a seriously satisfying comedy sequel, which is no easy feat. But can they pull off a threequel? We believe in them.