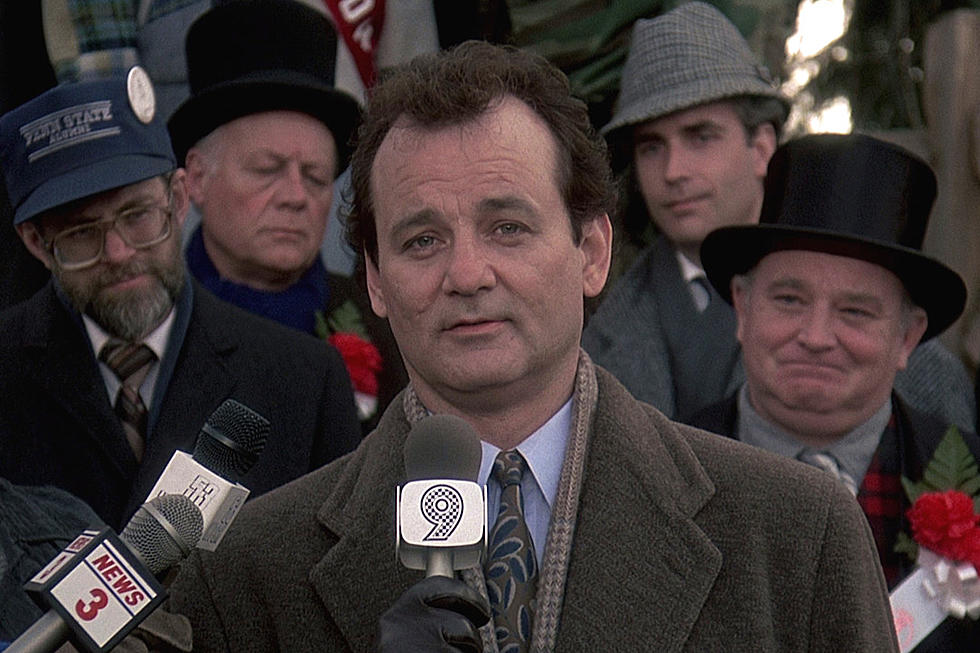 One Movie Theater Is Showing 'Groundhog Day' For 24 Straight Hours on Groundhog Day
Columbia
In the comedy classic Groundhog Day, Bill Murray's curmudgeonly newscaster Phil Connors starts to lose his mind after repeatedly living the exact same February 2 over and over again. For the low price of ten pounds (approximately $14 in real money), patrons of Liverpool's Small Cinema can now live Phil's Groundhog Day experience for real — but not the part where he seduces beautiful women, or becomes a better person, or is Bill Murray. Really just the repetition and its accompanying descent into madness.
This upcoming February 2, the Small Cinema will screen Groundhog Day twelve times back to back over a span of twenty-four hours. Starting at six A.M., the independent theater will run Harold Ramis' exemplary film once every two hours, with four separate ticket packages catering to cinephiles with varying levels of self-destructive impulses: the Twilight Hog is good for all screenings from 6 A.M. to 4 P.M. and 10 P.M. to 4 A.M. (a quick Groundhog Day viewing on the way to work, and then another before bed?), the Peak Hog can be redeemed by pansies for but a single admission at 6 or 8 P.M., the Double Hog gets viewers into both peak screenings, and real fans can commit to the Whole Hog package for unlimited viewings as well as a tea and sandwich, in case you forgot this is taking place in Britain.
Viewing marathons on this scale are almost worth it for the novelty alone — it wasn't too long ago that the endless Marvel Marathon reduced our own Matt Singer to a gelatinous heap last year. And it looks like the proprietors of Small Cinema understand the goofiness of such a staggering undertaking. Their site reads, "We're going the whole stupid hog, screening Harold Ramis' time-loop comedy 12 times back to back, starting at 6am on Groundhog Day, Tuesday 2nd Feb. Why? Because we can. Because, it's where film exhibition meets futile endurance, where cinephilia meets utter folly." Utter folly it may be, but the point stands that Groundhog Day is pretty great. As movies to watch twelve times in a row go, audiences could do a lot worse. Anyone with the wherewithal to stomach twelve viewings of Minions in a row really has this writer's respect.