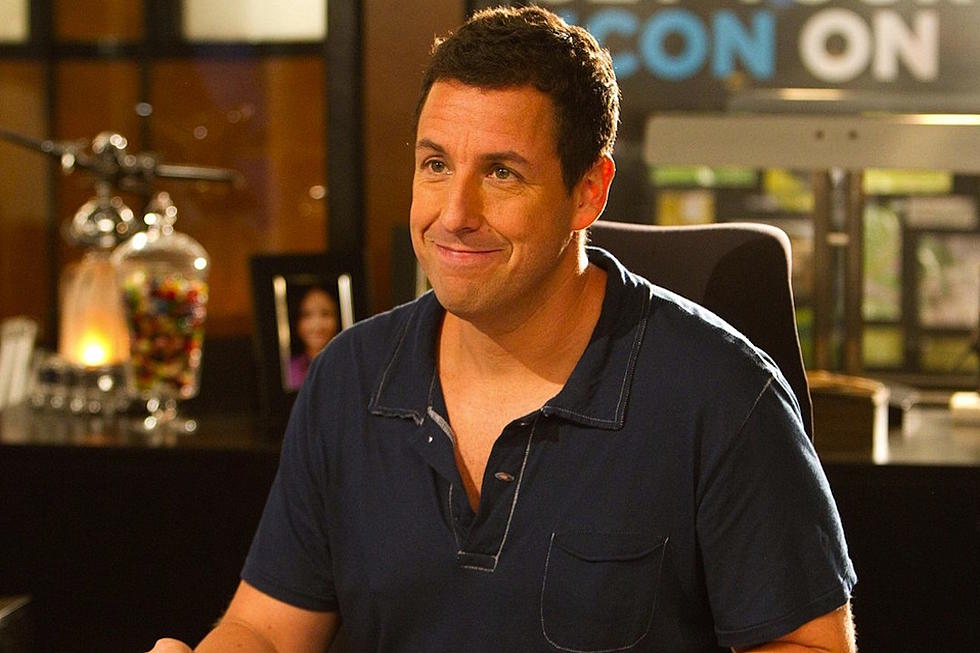 Adam Sandler, Ben Stiller Starring in Noah Baumbach's Next Film
Columbia
Like a frost giant rumbling from his deep sleep to cause occasional havoc for the peoples of Norway, Adam Sandler is poised to awaken once again from his heavy slumber of badness. The Sandman breaks his streak of abjectly awful pictures approximately once every five to seven years by shacking up with a challenging, innovative director capable of putting his unique brand of impotent, man-boyish rage to good use. Paul Thomas Anderson built his Punch-Drunk Love as a feature-length deconstruction of Sandler's comic persona, and James L. Brooks made him look recognizably human in Spanglish, but the time has come for another good Adam Sandler movie, after which he will return to his hibernation of brain-dead studio vehicles.
This time around, the director pushing Sandler to be and give more happens to be Noah Baumbach, who just began production on his latest project Yen Din Ka Kissa (Hindi for The Story of the Day, though USA Today refers to the film as The Meyerowitz Stories, which sounds much more audience-friendly, so who knows) in midtown New York. The film, which will reunite Baumbach with his While We're Young star Ben Stiller as well as Dustin Hoffman, Emma Thompson, and Grace Van Patten, centers on an "estranged New York family coming together in preparation of artist and patriarch Harold's career retrospective," according to a flyer posted around the set. The Film Stage suggests that Hoffman will portray Harold, and while Thompson has already clarified that her character is a "dreadful, passive-aggressive alcoholic," little else is known.
It doesn't seem like a stretch to say that Baumbach's at his best when writing about unhappy New York intellectuals — see: The Squid and the Whale, Frances Ha — so this project should place him directly in his wheelhouse. But the prospect of a new Baumbach film isn't all that earth-shattering, we get one of those about every six months. (Last year saw the release of Mistress America and While We're Young, and his Baumbach's Brian De Palma documentary De Palma is on its way.) A new Baumbach film that threatens to force Adam Sandler into good acting, however? That only happens once in a blue moon.