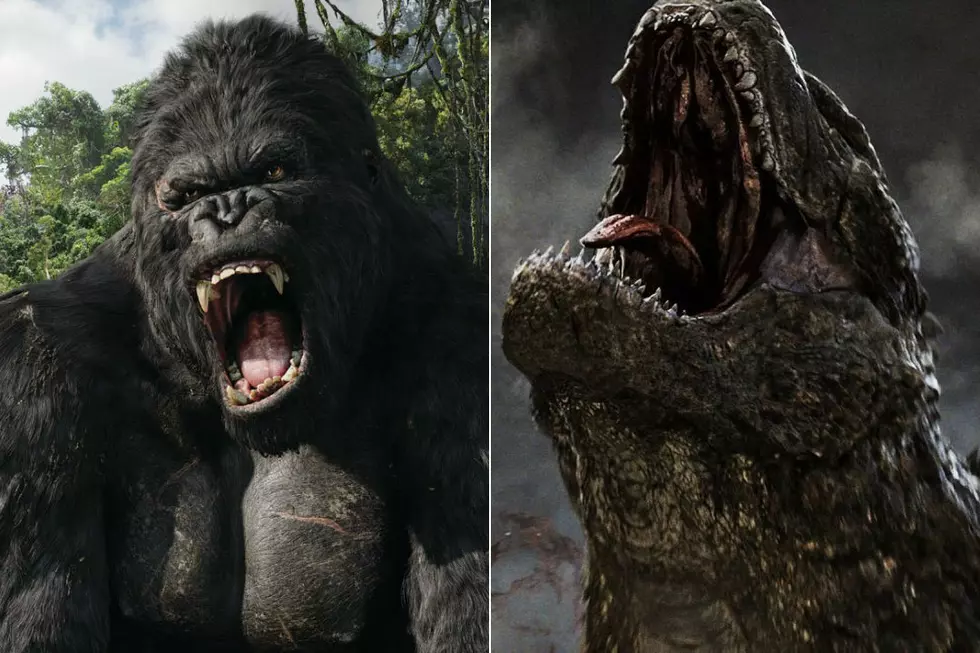 'You're Next' Director Adam Wingard to Direct 'Godzilla vs. Kong'
Legendary
With production soon underway on Godzilla: King of the Monsters, it's time for Warner Bros. and Legendary to start checking the boxes of the next installment: Godzilla vs. Kong. Much like movies with "vs." somewhere in their title, this one will feature two characters likely beating the living daylights out of each other, perhaps before becoming friends by bonding over their moms. And since this monster cinematic universe is akin to indie directors moving from the sandbox to the big kid playground, Warners has settled on their next small-time director for their big-time blockbuster. Adam Wingard, whose credits include You're Next, The Guest, and Blair Witch, has been tapped to helm Godzilla vs. Kong.
According to The Hollywood Reporter, Wingard is apparently a huge fan of the classic Godzilla and Kong monster movies, so he comes with a lot of background knowledge already at hand. He's a horror veteran mostly, having made a name for himself with short film entries in anthologies like V/H/S, and most recently wrapping production on Netflix's baffling Death Note series after directing last year's poorly received Blair Witch.
The writers' room for Godzilla vs. Kong convened earlier this spring, led by Pirates of the Caribbean screenwriter Terry Rossio, and including the writers of Star Trek Beyond, The Maze Runner, Transcendence, and Babylon 5. No plot details are known, but something tells me two large creatures will be fighting each other at some point in the movie. I dunno why I think this. Just a hunch.
Godzilla vs. Kong hits theaters May 22, 2020.