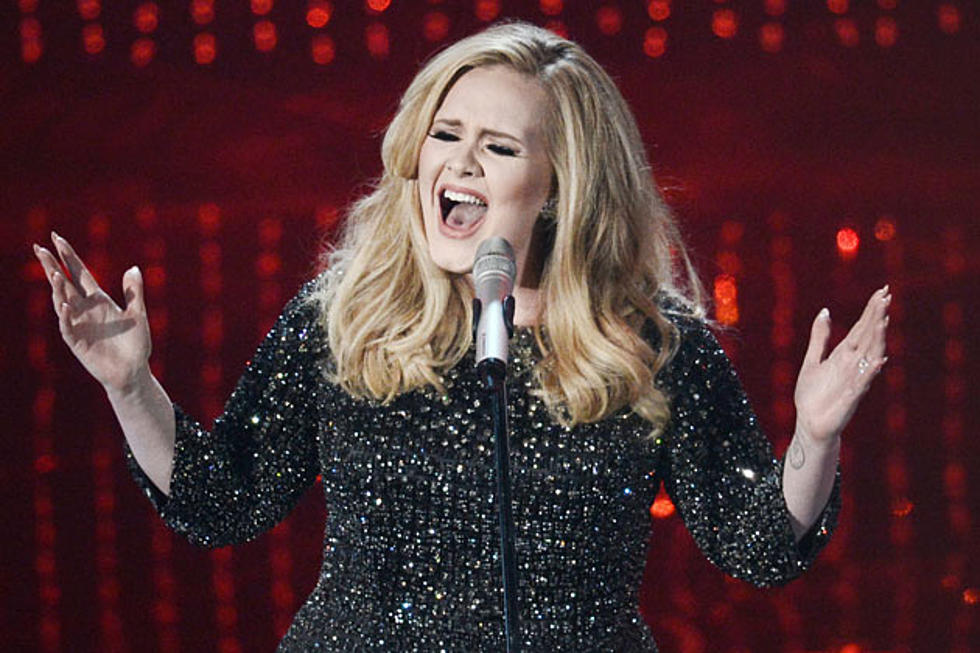 Adele Sings "Skyfall" at the 2013 Oscars: Watch Her Performance Now
Getty Images
With her song "Skyfall" nominated for Best Original Song at the 2013 Oscars, Adele took the stage to perform her James Bond song for the first time in public and you can watch Adele's Oscar "Skyfall" performance now.
Even though Adele took time off during and after the birth of her first baby, she didn't show any signs of rust at the 2013 Oscars, belting out an impressive live version of her 'Skyfall' theme "Skyfall" (and hey, she looked great doing it too).
Later in the show, Adele wound win her first Oscar for "Skyfall."
The version she performed live was slightly more restrained than the version heard in the film or on the soundtrack but not any worse for it. Don't believe us? You can watch Adele's full performance of "Skyfall" from the 2013 Oscars below.
[onescreen item="5020602"]