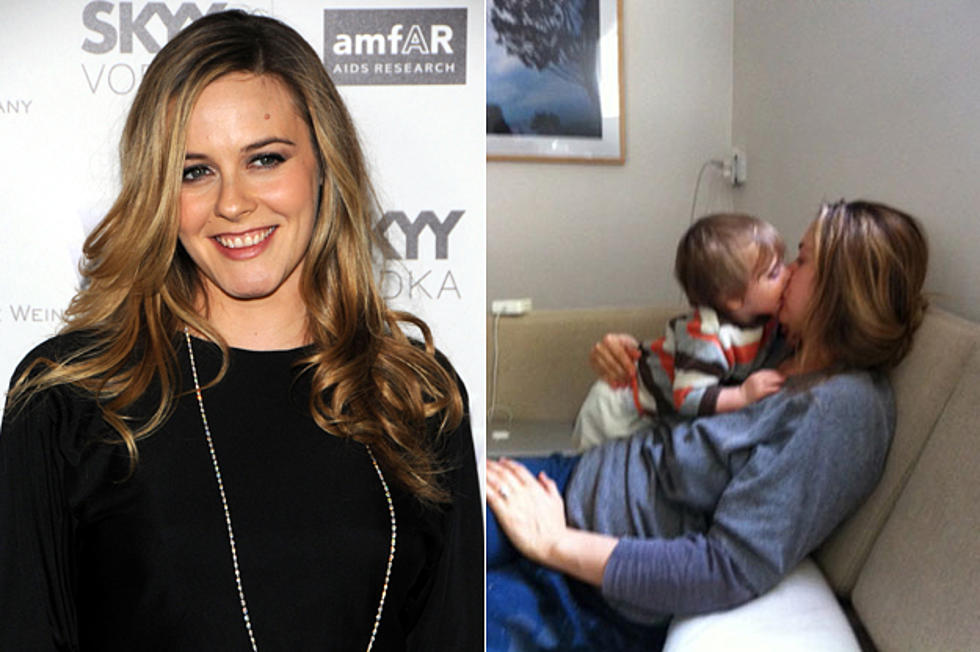 Alicia Silverstone Feeds Her Son Bear…Like a Bird
There are lots of ways to feed a baby, but actress Alicia Silverstone certainly has a novel approach: she chews up the food herself before she spits it into the mouth of her young son, 10-month-old Bear Blu.
In a video posted on her website, the vegan star described her breakfast -- which included a bizarre concoction made of miso soup, collards, and flax oil -- and wrote:
I fed Bear ... from my mouth to his. It's his favorite ... and mine. He literally crawls across the room to attack my mouth if I'm eating. He [grabs] my mouth to get the food!
Reader comments on the site were mixed, with some calling Silverstone's feeding technique "natural" and others saying it's "sick, disgusting and wrong." One person went even further, calling the whole thing a publicity stunt and the 35-year-old 'Clueless' star a "bored, boring, washed-out actress."
All that aside, the story went viral with a quickness. #AliciaSilverstone became a trending topic on Twitter for several hours, and even the medical community had a say.
Keith Ayoob, an associate professor of pediatrics at Albert Einstein College of Medicine in New York, said parents should teach their kids to chew their food on their own instead of doing it for them. "That falls into the category of above-and-beyond parenting," he said. "The list of reasons for not doing this is miles long."
Among them, we'd imagine, that someone will find this video when Bear gets older and he'll get the snot beaten out of him on the regular.