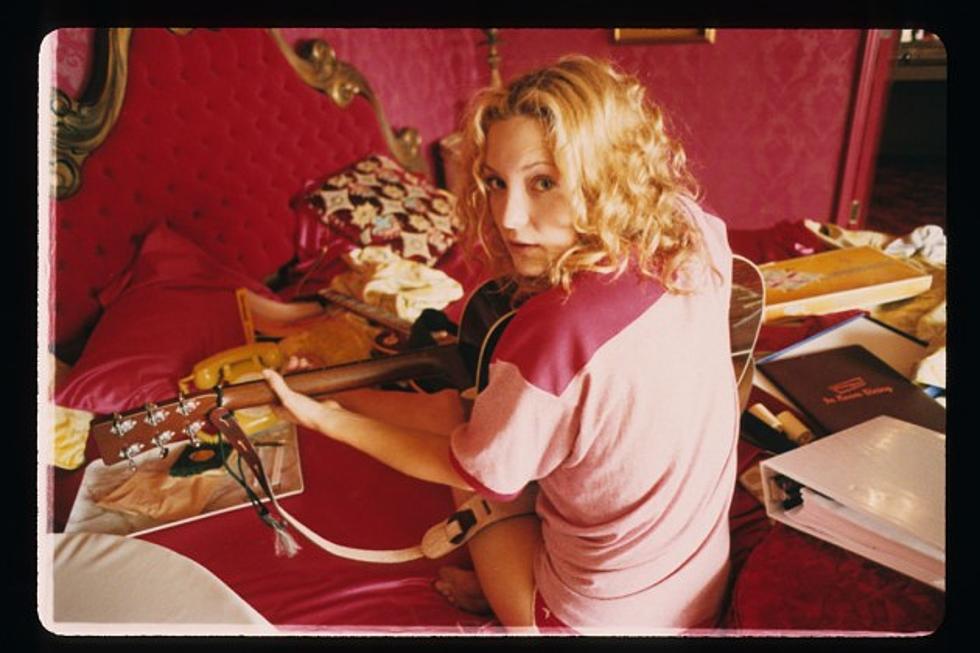 'Almost Famous' Director Cameron Crowe Shares Behind the Scenes Photos
Cameron Crowe
The 15th anniversary of Almost Famous is approaching, and to celebrate, director Cameron Crowe has been sharing some rare behind the scenes photos and artwork from his acclaimed semi-autobiographical drama. It's hard to believe it's been 15 years since the world was introduced to Stillwater, the Enemy, and the manic pixie stylings of Kate Hudson. But yes, you're older now. Don't be so shocked.
Crowe has been posting memories from the making of Almost Famous on Twitter, starting with some poster art, fake concert tickets and album covers:
He also posted some behind the scenes photos, featuring stars Jason Lee, Billy Crudup, Anna Paquin, and Kate Hudson. There's also a photo of Patrick Fugit, Michael Angarano (who played a younger version of Fugit's character) and Crowe posing together. Fugit made his big screen debut in the film with a then-unknown Angarano. The former has gone on to star in Gone Girl and the upcoming Cinemax series Outcast, while the latter has appeared in Haywire and The Knick.
Almost Famous was released on September 22, 2000, and centered on a young rock and roll fan who dreams of being a journalist. On assignment from Rolling Stone, young William learns tough lessons about life while touring with an up and coming band called Stillwater. The film also starred the late Philip Seymour Hoffman as William's mentor.
The film is considered to be one of Crowe's best, and rightfully so, as his work since then is hardly comparable to the near-perfection of Almost Famous.