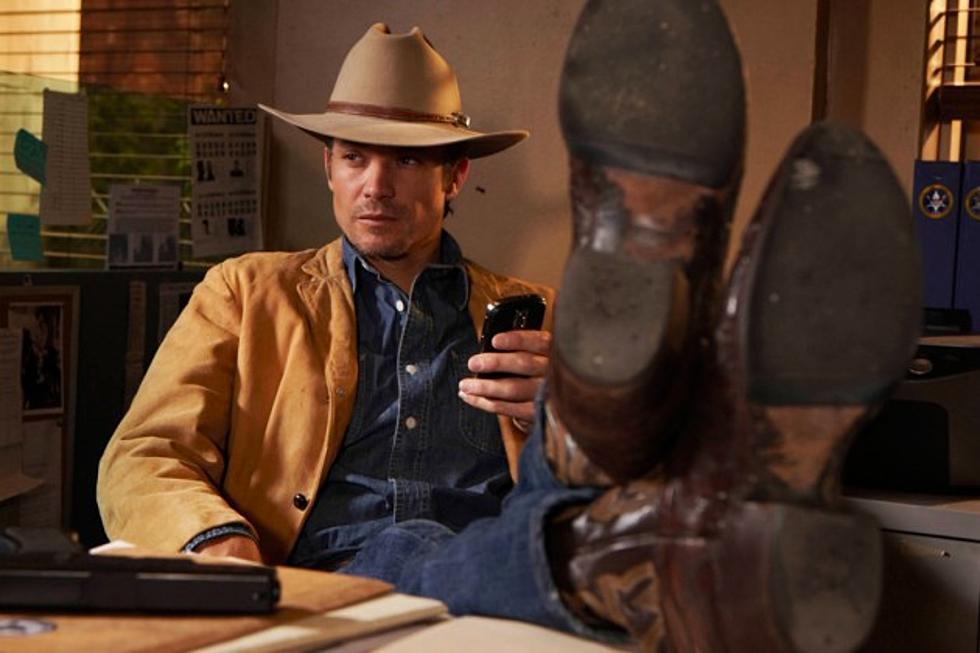 'Justified' EP to Adapt Elmore Leonard Western 'Gunsights' for AMC
FX
The voice of late writer Elmore Leonard has faded on TV somewhat since Justified came to its six-season close earlier this year, but can another gunslinging tale from the author fill the gap? We'll find out, if Justified executive producer Chris Provenzano succeeds in bringing Leonard's "final western" Gunsights to life on AMC.
Deadline reports that Provenzano will develop the 1979 western novel as part of an overall development deal with AMC, the producer having also had a hand in Mad Men's first season. AMC has been looking for a new western-themed drama to replace the departing Hell on Wheels, which managed to carve out a niche Saturday audience through its five seasons.
Gunsights, meanwhile, takes place in 1893 following scout Dana Moon and Army man Brendan Early, who previously worked together chasing an Apache chief into Mexico. The two friends and two former partners find themselves on opposite sides of a conflict between a mining company and settlers of an Arizona mountainside, including Apaches, Mexicans, and former 10th Cavalry regulars. Brendan attempts to drive the settlers out on behalf of the mining company, while Dana defends the settlers as an Native American agent.
The somewhat surprising shelf-life of Hell on Wheels would no doubt lend well to another western enhanced by Elmore Leonard's writing, despite AMC's occasional troubles launching period dramas (sorry, Turn fans), but does Gunsights sound like a worth successor to either Justified or Hell on Wheels?