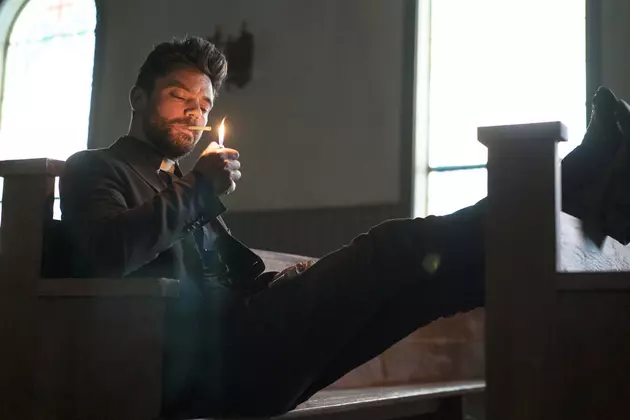 AMC's 'Preacher' Conjures New Photos of Jesse, Tulip and Cassidy
AMC
It's been a long road going to get Preacher in live-action, and AMC executive producer Seth Rogen isn't about to punish those who can't make the SXSW showing. See the unholy trinity of Jesse Custer, Tulip and Cassidy in new photos from the comic adaptation!
For those unfamiliar with the 1990s comic series from Garth Ennis and artist Steve Dillon, AMC's official description of Preacher reads:
Preacher is about Jesse Custer, a conflicted Preacher in a small Texas town who merges with a creature that has escaped from heaven and develops the ability to make anyone do anything he says. Along with his ex-girlfriend, Tulip, and an Irish vampire named Cassidy, the three embark on a journey to literally find God.
The original Preacher had itself been optioned for various adaptations many times over the years, while AMC's incarnation will shoot for a 2016 airdate. Sam Catlin (Breaking Bad) will serve as executive producer and showrunner for the new series, while fellow producers Seth Rogen and Evan Goldberg will direct the pilot episode, having written the script with Catlin.
We don't yet have an official premiere date, but will the AMC series live up to expectations?