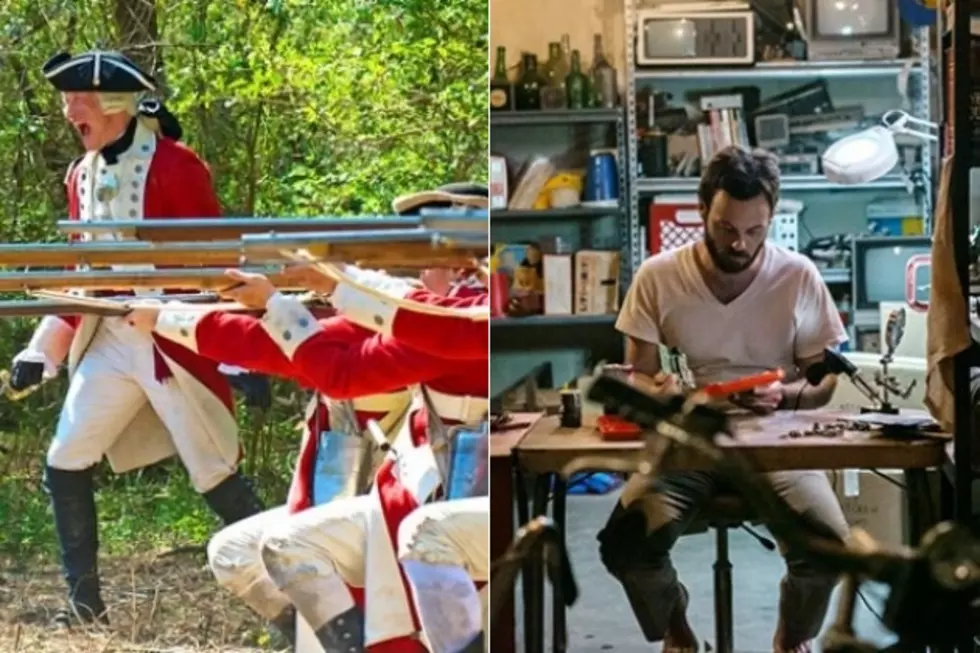 AMC's 'Turn' and 'Halt & Catch Fire' Reveal First Photos: Can They Replace 'Breaking Bad'?
AMC
Neither photo offers particularly much in the way of new information, with 'Turn''s highlighting a group of redcoats preparing to fire, while 'Halt & Catch Fire' features all the retro tech its premise would imply. AMC has quite a few holes in the schedule to fill following the demise of 'The Killing' and uncertain futures for both 'Hell on Wheels' and 'Low Winter Sun,' but color us intrigued to see what each unscheduled drama could bring.
Based on Alexander Rose book 'Washington's Spies,' and written by showrunner Craig Silverstein ('Nikita') and executive produced by 'Bones' Barry Josephson, 'Turn' is set in 1778 and follows New York farmer Abe Woodhull (Jamie Bell) as he "bands together with a group of childhood friends to form The Culper Ring, an unlikely group of spies who turn the tide in America's fight for independence."
Meanwhile, 'Halt & Catch Fire' is set in the 1980s against the backdrop of the personal computing boom. The series was created by Chris Cantwell and Chris Rodgers with Mark Johnson and Melissa Bernstein ('Breaking Bad') as executive producers. Starring Lee Pace ('Pushing Daisies,' 'Guardians of the Galaxy'), the drama features a fictional visionary character, an engineer and a prodigy responsible for innovations that "directly confront the corporate behemoths of the time."
You can get an early look at AMC's new series in the photos below, and tell us in the comments if you think 'Turn' or 'Halt & Catch Fire' will be the next acclaimed cable dramas!