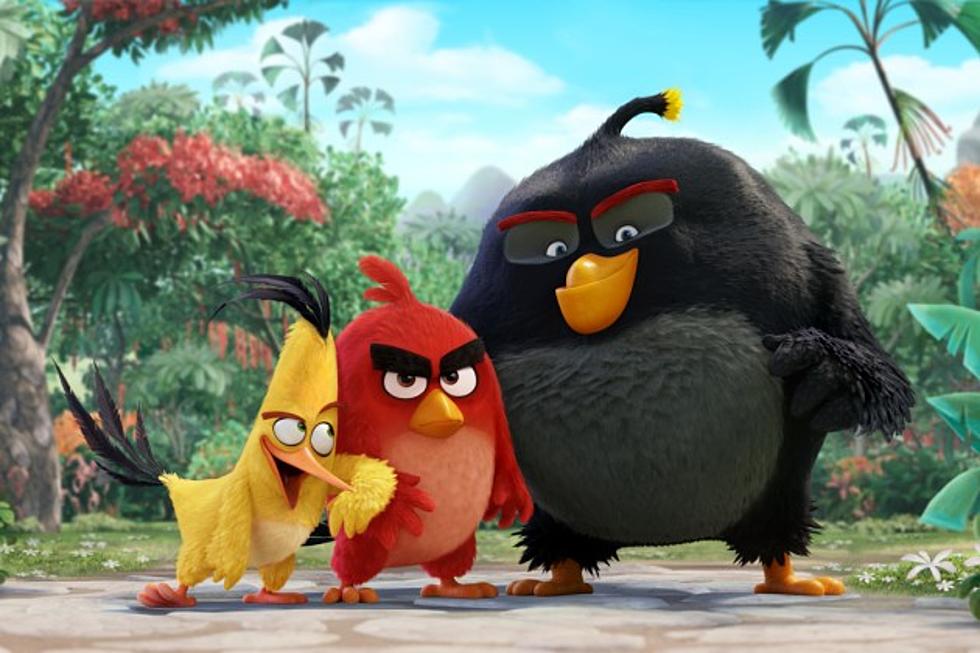 'Angry Birds' Movie First Look: Jason Sudeikis, Peter Dinklage and More Join the Cast
Sony Pictures Animation
Angry Birds continues its world-wide domination, as the first ever 'Angry Birds' movie keeps on truckin' along, but here's a major new development! While last we heard the film would be ready for a 2016 release with some veteran animators at the helm, today brings our first look at these walkin', talkin', pig-hatin' birds as animated characters. Better still, we finally know who's going to be voicing them on the big screen!
Rovio and Sony Pictures Animation unveiled the first photo of 'Angry Birds,' showcasing (from left to right) 'Frozen' star Josh Gad as the speedster Chuck, Jason Sudeikis as Red, "a bird with a temper problem," and 'Eastbound & Down' funnyman Danny McBride as Bomb, the volatile one of the group.
In addition, 'SNL' vet Bill Hader will portray one of the villainous piggies, Maya Rudolph will voice a character named Matilda, and 'Game of Thrones'' own Tyrion Lannister, Peter Dinklage, will play the legendary Mighty Eagle. Keegan-Michael Key of 'Key & Peele,' 'SNL' star Kate McKinnon, Tony Hale of 'Veep' and 'Arrested Development,' Ike Barinholtz, Hannibal Buress, Cristela Alonzo, '22 Jump Street' standout Jillian Bell, Danielle Brooks of 'Orange Is the New Black,' Grammy nominee Romeo Santos, and YouTube stars Ian Andrew Hecox and Anthony Padilla (known as Smosh) also join in supporting roles.
Now that's quite a cast, and as producer John Cohen states the obvious, "these are some of the funniest people out there today."
Not much else is known about the 'Angry Birds' movie, unfortunately, though this is certainly enough to hold you over for now. Added Rovio's Blanca Juti, "We heard limbs and dialogue were all the rage in modern animation so we went all in. Not just one, but all of our characters have legs and wings! Except for the pigs, that is."
'Angry Birds' is directed by animators Fergal Reilly ('Cloudy with a Chance of Meatballs') and Clay Kaytis ('Tangled'), and is set to hit theaters on July 1, 2016.