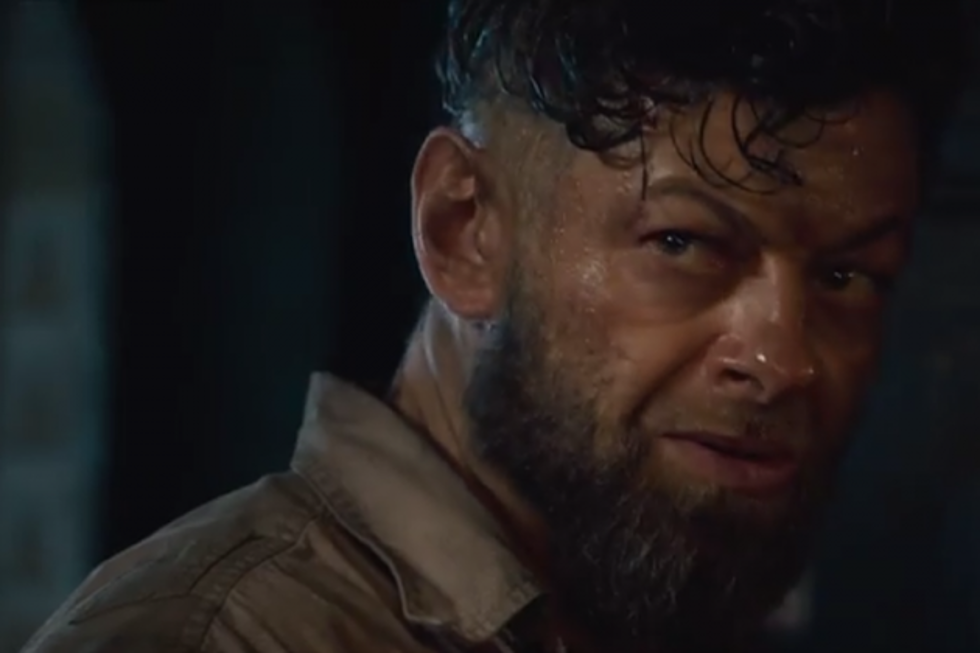 'Avengers 2' Rumor: Which Comic Book Villain is Andy Serkis Playing?
Marvel
Potential 'Avengers 2' spoilers ahead...
The trailer for 'The Avengers 2' was only released last night, but fans have already gone through every shot with a fine toothed comb, picking out every possible detail and squeezing every possible secret from the footage. All of the educated guesses and assumptions have led to one very interesting rumor: could Andy Serkis be playing the villainous Ulysses Klaw, a foe to the Marvel hero Black Panther?
UPDATE: SchmoesKnow is reporting that Serkis is indeed starring as Klaw in 'Avengers 2'. Original story below.
Believe it or not, there's a surprising amount of evidence packed into the trailer despite the fact that Serkis (who is also overseeing motion capture for the film) is only in one brief shot of the trailer. First of all, with his unique chin-strap beard and odd haircut, he looks like the spitting image of his comic book counterpart. And then there's the fact that Serkis' character appears to be on a freighter with "Zanzibar" written on its side, which isn't far from Black Panther's fictional African nation of Wakanda.
For those who don't know, Black Panther is not just a superhero, but the leader of his technologically advanced country, which owes its wealth to its extremely rare vibranium mines (that's the fictional material in Captain America's shield). Klaw is one of his arch-nemeses, a physicist who, in the comics, eventually transforms into a being of pure sound. If Serkis is play Klaw, Marvel could be laying the ground work for a future 'Black Panther' movie, where Serkis could play the main villain. Heck, maybe they've even secretly cast their Black Panther and he'll show up in for a cameo in 'The Avengers 2'.
This may be speculation, but it carries more weight than you think. We've long known that Wakanda would play a role in the film, so it makes sense to allude to Black Panther and even introduce one of his villains. After all, key sequences from the film were shot in South Africa, which is reason to believe that we could be seeing a lot of Marvel's famous fictional nation. Some fans even believe that we'll be seeing a lot of vibranium itself in the film. After all, there is a very interesting shot early in the film where Ultron is being covered with a mysterious liquid metal...
We'll know all of this for sure when 'The Avengers 2' opens on May 1, 2015.