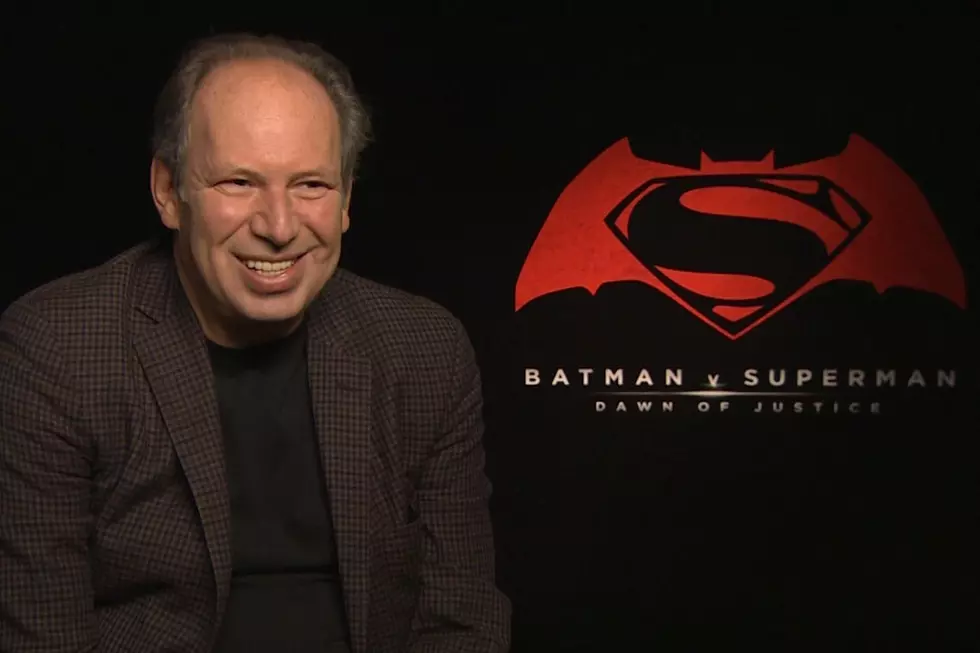 'Batman vs. Superman' Composer Hans Zimmer Retiring From Superhero Movies
Warner Bros.
Hans Zimmer has composed the scores for all three of Christopher Nolan's Batman movies, Man of Steel, Amazing Spider-Man 2 and now Batman vs. Superman, but the Oscar winner now says after his most recent superhero movie will officially be his last.
Despite telling MTV at the Oscars in 2015 that he was "trying" to create the themes for all the members of the Justice League, including Wonder Woman, Aquaman, Flash and Cyborg, he now tells the BBC that he's had enough.
I'm sort of…I might as well just say it. I have officially retired from the superhero business. [Batman vs. Superman] was very hard for me to do.
Zimmer initially didn't want to return for Batman vs. Superman at all, citing his reluctance to create a new Batman theme after having worked so successfully with Nolan on The Dark Knight trilogy. They eventually came to a compromise where Zimmer would continue his Man of Steel theme and work on Superman's music while Junkie XL (aka Tom Holkenborg) would focus on Batman.
While IMDb currently doesn't list a composer for the Justice League movies, it makes sense to let Holkenborg (who has experience working with Warner Bros. from his successful stint on Mad Max: Fury Road) completely take over.
As for Zimmer, don't worry about him. He's found a life as Nolan's go to composer and will reunite with him for Dunkirk, their sixth project together.