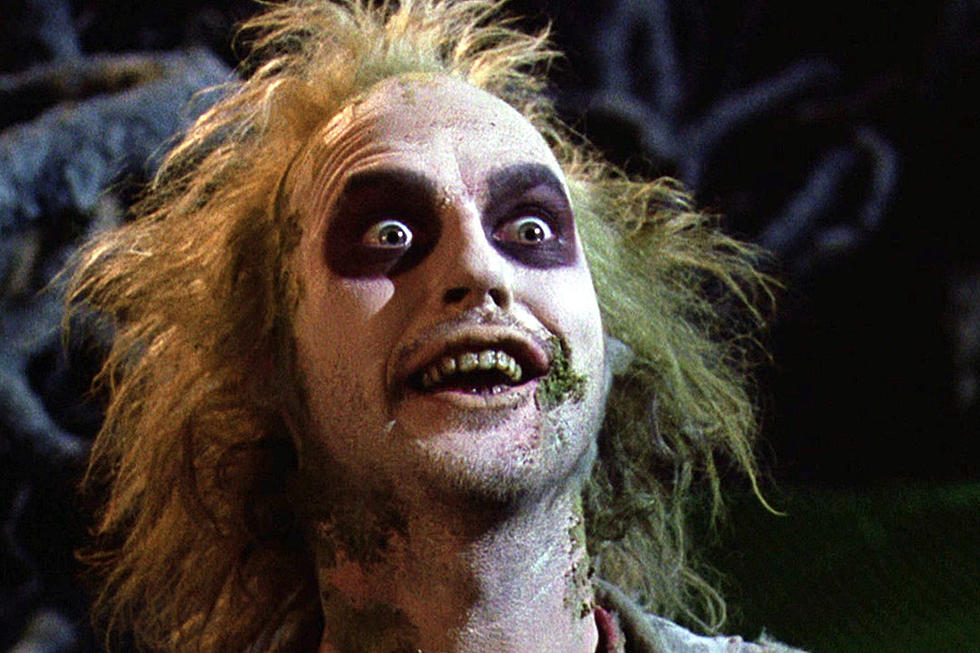 Say 'Beetlejuice' Three Times and It Might Become a Broadway Show
Warner Bros.
The current Broadway listings read like a video store restock list: Aladdin, The Color Purple, Finding Neverland, Holiday Inn, Kinky Boots, The Lion King, Matilda, School of Rock, and more. Movies are big business on Broadway, and there are more adaptations coming all the time; upcoming movie-based shows include A Bronx Tale, Amelie, Anastasia, and Charlie and the Chocolate Factory. That last one is technically based on the book by Roald Dahl, which has already been adapted twice for film; once by Mel Stuart and once by Tim Burton. This, as it turns out, is not the only Burton movie that could soon be playing on the Great White Way.
The New York Post reports that Alex Timbers, who was recently replaced as the director of another movie-to-Broadway adaptation (of Disney's Frozen) is "working on a stage version of Beetlejuice, due on Broadway in the 2018-2019 season." That, of course, is the 1988 horror comedy, directed by Burton, about a married couple (played by Alec Baldwin and Geena Davis) who die and become ghosts who haunt their old house and the new family (including a young Winona Ryder) who move in. To get rid of the unwanted guests, they turn to a demented demon (Michael Keaton) who promises to get rid of the new homeowners.
For years, rumors have bubbled about a possible Beetlejuice sequel. (Keaton talked about it for the umpteenth time just last month.) Now it seems new Beetlejuice may instead come in the form of a Broadway show. And Timbers is no stranger to Broadway movie adaptations either; he directed the musical version of Rocky from a few years ago, which, I know, sounds like a really bad idea but was actually very charming and kind of awesome. For the final bout between Rocky and Apollo, a giant boxing ring extended out into the audience, and the theater was transformed into an arena. That sequence was one of the best things I've ever seen on Broadway.
The guy who came up with that definitely has the right frame of mind to make a fun, weird Beetlejuice Broadway show (which definitely seems more suited to the stage than Rocky ever did). The main issue: It's going to take one hell of a charismatic actor to replace Keaton as the ghost with the most.