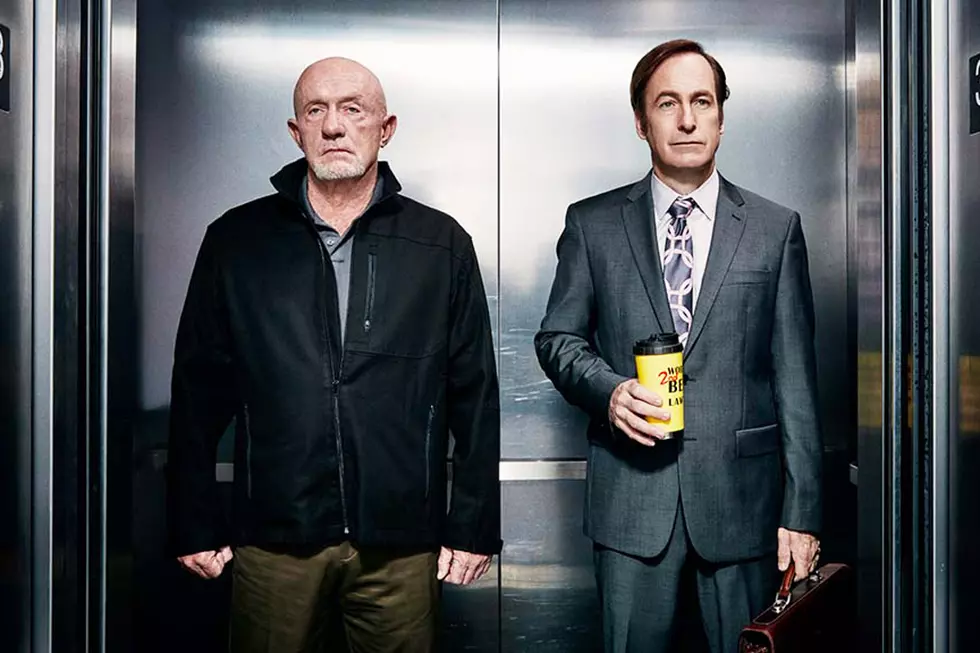 'Better Call Saul' Breaks a Little Badder in First Season 2 Footage
AMC
Knowing the ending, or even the ending's ending isn't a spoiler when it comes to prequels, right? After all, we may know where Better Call Saul ultimately ends up, but the erstwhile Jimmy McGill still has a few lines to cross by the time Season 2 premiere. See for yourself as Bob Odenkirk returns to New Mexico in the first footage!
Following the earlier key art making its way around the web, Time debuted the first official footage of ol' Slippin' Jimmy's return, this time the criminal lawyer out for himself, rather than maintaining any illusions of altruism.
A prequel to the award-winning series "Breaking Bad," the series follows down-on-his-luck Jimmy McGill (Bob Odenkirk) as he navigates the moral dilemmas of the legal world while trying to step out of his older brother's shadow and make a name for himself. Season one found Jimmy stumble upon a large class-action lawsuit, which led to a promising job opportunity at a large firm. Having arrived at a fork in the road, will Jimmy take the straight and narrow path with a safe corporate job or will he fall back into his "Slippin' Jimmy" con-artist ways?
Check out the latest Better Call Saul Season 2 spots below, and brush up your criminal law before its February 2016 return.
Check Out 100 More TV Facts You May Not Know!