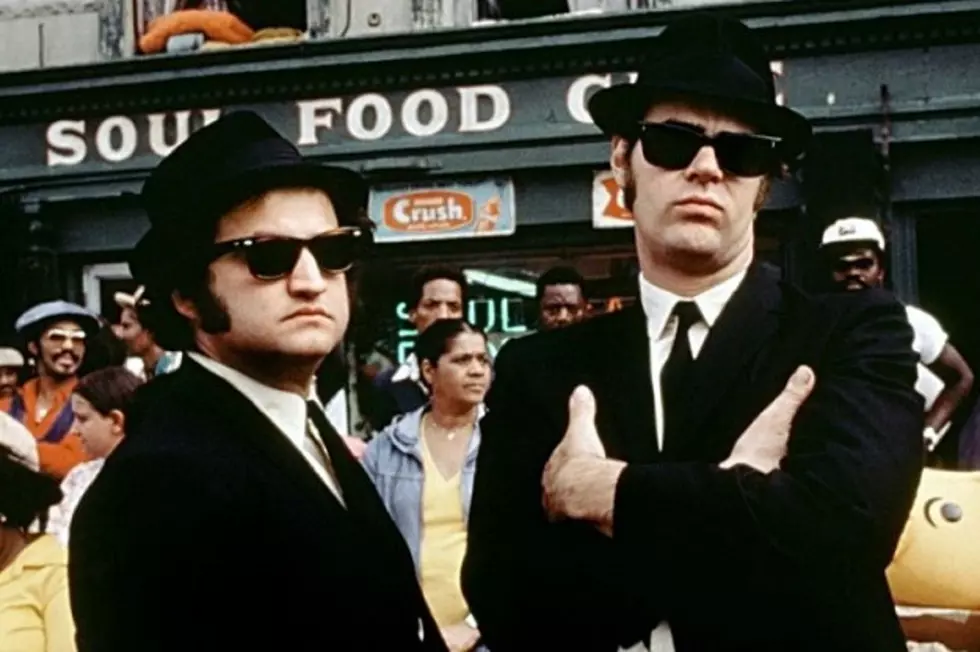 Dan Aykroyd Announces 'Blues Brothers' Animated Series
Universal Studios
Boy, that Dan Aykroyd sure keeps himself busy, doesn't he?  When he's not desperately trying to revive the 'Ghostbusters' franchise or literally chasing the supernatural (seriously, he does that), it seems the former 'Saturday Night Live' star has set his sights on yet another old property to revive - but through exactly what medium?
Why not all of them?  Whereas we learned last year that Dan Aykroyd and dearly-departed former partner John Belushi's wife Judy were looking at developing 'The Blues Brothers' as a primetime TV series, now The Hollywood Reporter issues that the pair, alongside Panacea Entertainment will instead develop the famous 'Saturday Night Live' characters as an animated series.  Additionally, the brand could also evolve into a Broadway show, radio station, and internet presence.
Says Aykroyd of the announcement:
"Thirty years after Jake passed through the veil, the Blues Brothers are being introduced to not one but two entirely new generations of music lovers. Judy and I welcome the experienced guiding hand of [Panacea Founder] Eric Gardner, who envisions ways of expanding our reach and impact which we never even thought of."
Of course, for you young-in's unfamiliar with the eponymous duo, 'The Blues Brothers' originated as an 'SNL' comedy pairing of Aykroyd and John Belushi as Elwood and "Joliet" Jake Blues, before spinning off into their popular 1980 movie, as well as the poorly-received sequel ' Blues Brothers 2000' after Belushi's death.  The group, which included Steve Cropper and Donald "Duck" Dunn from Booker T. and the MG's, hit No. 1 on the Billboard 200 in 1979 with the live album 'Briefcase Full of Blues.'
Panacea CEO and Founder Eric Gardner adds, "The Blues Brothers is one of the world's most iconic brands. Like Coca-Cola and Nike, it speaks volumes that Jake and Elwood are instantaneously recognizable simply from a few illustrative brushstrokes: black fedoras, sunglasses and skinny ties. I look forward to working with Danny and Judy to expand their brand across multiple platforms around the globe."
What say you?  Should Aykroyd quit reviving his franchises, or does 'The Blues Brothers' stand a chance of working as an animated series?  What life would you like to see the boys take on next?  Sing the blues in the comments section below!