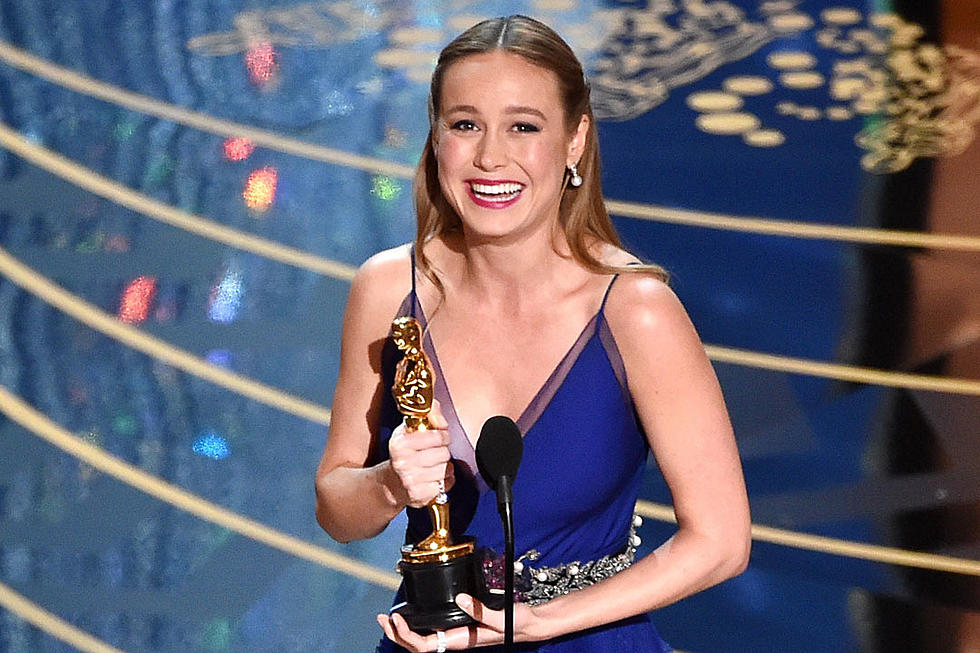 Brie Larson Wins Best Actress at the 2016 Oscars
Getty Images
Brie Larson won Best Actress at the 2016 Oscars for her performance as Ma in Room, beating out fellow nominees Cate Blanchett, Charlotte Rampling, Jennifer Lawrence and Saoirse Ronan.
Larson was the heavy favorite going into this year's Oscars winning almost every award leading up to this year's Academy Award. Our own critic Matt Singer said Larson gave an "astonishingly convincing" performance in the film, a story of a young woman and her child who are being held captive in an underground bunker. This is the first time the 26-year-old former pop singer was nominated, though many felt she could've been nominated for her performance in 2013's Short Term 12.
In an interesting twist, Larson was one of the finalists to star as Sarah Connor in Terminator Genisys, but after losing that role to Emilia Clarke, she was available to take on the role in Room that would win her an Oscar. From one of the worst films of the year to one of the best.
Larson can be seen next in the King Kong prequel Kong: Skull Island.