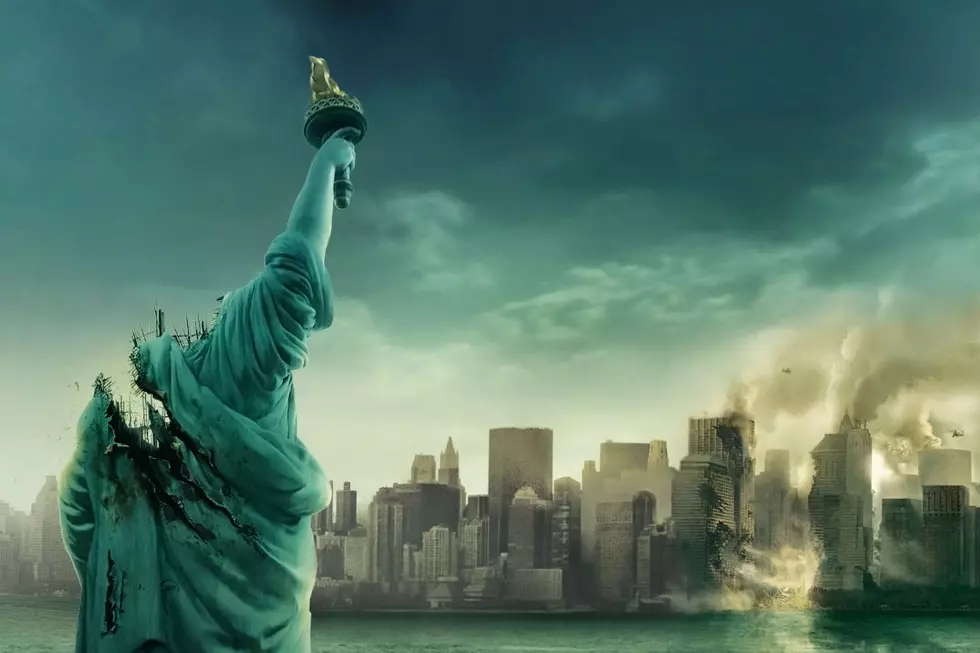 The Third 'Cloverfield' Has Been Pushed Back
Paramount
Hard to believe but true: In just a few days, it will be the 10 year anniversary of the first Cloverfield, the surprise found-footage monster movie producer J.J Abrams and director Matt Reeves sprung on the world on January 18, 2008. When Cloverfield's mysterious first trailer debuted in the summer of 2007, it didn't even include a title. The movie became a sensation and spawned a loosely connected sequel, 10 Cloverfield Lane, a few years later.
A third film is supposed to follow, and, like all the films in the series, information about it is scarce and kept to the utmost secrecy. The movie might be called, or at one point was called, God Particle (Today, about a month before the film was supposed to debut, it still doesn't have an officially announced title.) Now Paramount has more time to pick one, because it's been announced that Untitled Cloverfield Hullabaloo 3 will now open in theaters on April 20, 2018. (SPOILER ALERT: This time, the twist is the monster is marijuana!)
Until just a few weeks ago, the movie was planned for a February 2 opening; now, finally, it's been delayed to the spring. The movie, directed by Julius Onah, stars Daniel Bruhl, Elizabeth Debicki, and Gugu Mbatha-Raw. And one assumes it will be called something, eventually.
Gallery - The Best Sci-Fi Movie Posters Ever: