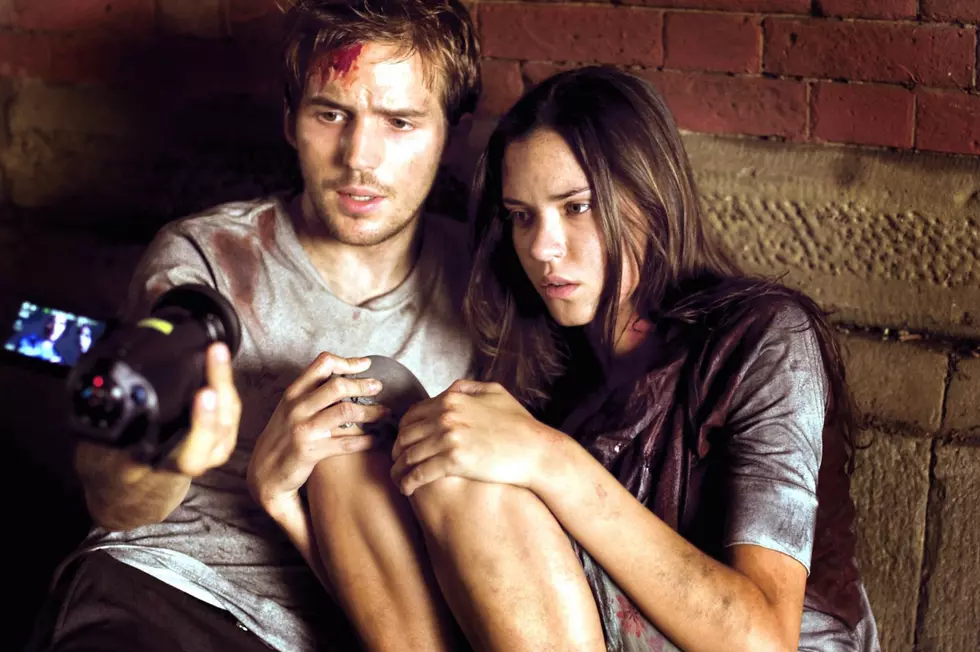 J.J. Abrams Says 'Overlord' Is Not a 'Cloverfield' Movie
Paramount
Remember how we said Cloverfield 4 was coming out later this year? Turns out Cloverfield 4, a project titled Overlord that we thought was the next sequel in the Bad Robot monster franchise, isn't a Cloverfield movie after all. At least, that's what J.J. Abrams wants us to think.
For a while, Bad Robot's upcoming horror movie Overlord was widely rumored to be the next film in the Clover-verse. About a group of American World War II soldiers who discover the Nazis are fighting with a supernatural force, the film sounded like it had all the typical trappings of a Cloverfield project: there's some mysterious, supernatural evil, it's produced by 10 Cloverfield Lane's Lindsey Weber, and it's set on the eve of D-Day, just a year before Tagruato, the Japanese company at the center of the previous three Clover stories, was founded. /Film even got confirmation from a source that Overlord was Cloverfield 4, but now Abrams has shot down those rumors.
At CinemaCon on Wednesday, the producer told the crowd the Julius Avery-directed horror movie about World War II will not be the fourth film in the Cloverfield franchise. He said it will be Bad Robot's first R-rated movie and the plan is to release it in theaters, as opposed to tossing it off to Netflix à la Paradox. "We're actually developing a true, dedicated Cloverfield sequel," Abrams said, according to Variety. Is Abrams just trying to throw us off, or is Overlord, which stars Jovan Adepo (Fences), Wyatt Russell (Black Mirror), Jacob Anderson, and Pilou Asbæk (Game of Thrones), really not a Cloverfield movie? Or even more, is Bad Robot distancing the project from the franchise because of the disastrous Cloverfield Paradox?
The Julius Onah film was such a mess Paramount sold it off to Netflix, and I can't help but wonder if Bad Robot is reconsidering how they approach the rest of the series because of that. If Overlord was an unrelated horror script forced into the mold of a Clover movie, a method that worked out surprisingly well for the great 10 Cloverfield Lane and horribly for the mess that was Paradox, perhaps they're shaving off any franchise connections in Overlord to let the film stand on its own. Or maybe it really was never associated with the series in the first place.
Either way, the first Overlord footage screened at CinemaCon, and it sounds pretty nasty. Abrams calls the film "bat s—t crazy." Let's just hope it's the fun crazy, not the will-this-dumb-mess-ever-end crazy. Overlord hits theaters October 26.
Gallery – The Best Horror Movie Posters: