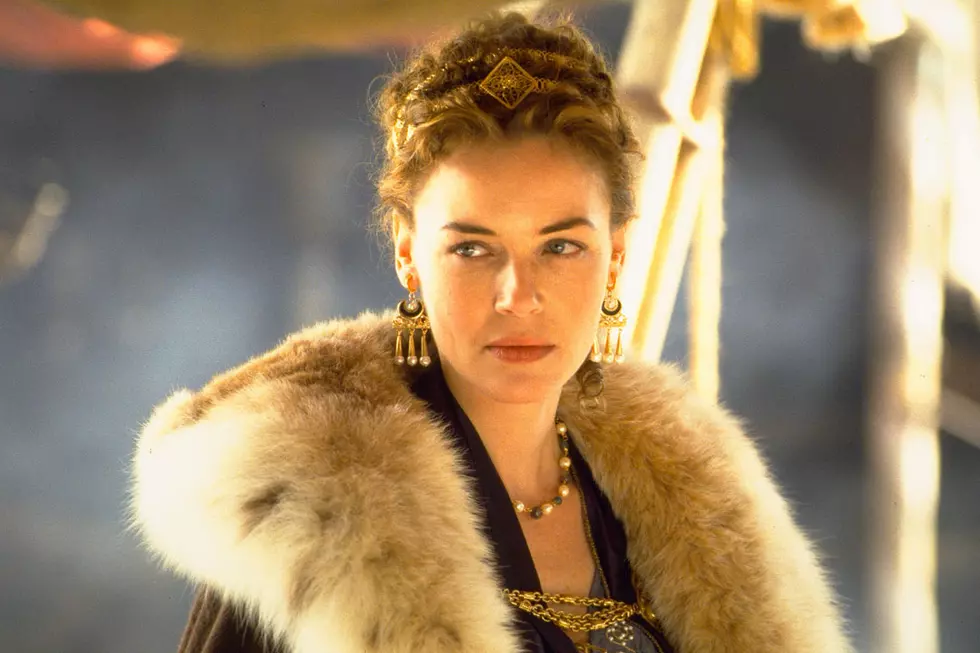 Warner Bros. Casts Connie Nielsen as Wonder Woman's Mom
20th Century Fox
Though Wonder Woman is currently filming in Italy, the upcoming DC Cinematic Universe (DCCU?) film still had one important part to fill. The role of Wonder Woman's mother, Hippolyta, Queen of the Amazons. Some may have assumed that Robin Wright was playing that part, but it turns out she is not and Warner Bros. has just announced who is: Connie Nielsen.
The Gladiator actress has joined the cast to film a small, but important part of the Wonder Woman movie. Nielsen joins Gal Gadot, Chris Pine, Wright, Danny Huston, David Thewlis and Ewen Bremner in the superhero film. Director Patty Jenkins had originally approached Nicole Kidman for the Hippolyta role, but the actress had to back out because of scheduling issues.
Just earlier today, Pine, who plays WW's love interest in the film confirmed that the movie is set during World War I, a frequently unexplored time period in Hollywood. Pine told the Toronto Sun:
Patty Jenkins is just directing the daylights out of it. It's shot beautifully, feels so wonderfully period, but also has this wonderful pop sensibility. It's a period we don't see often; it's usually World War II. Our costume design is incredible. We have scenes with, like, 500 extras all in period dress.
The rest of the film will reportedly take place in modern day, though before the events of Batman vs. Superman, which doesn't make a whole lot of sense when you think about it (shouldn't Wonder Woman then have come out before that film, or should they just not have included Wonder Woman in that movie?), but OK, we're still pretty excited for our first female-led (and directed!) superhero movie.
The first of the (many) Batman vs. Superman spinoffs, Wonder Woman opens in theaters on June 23, 2017.