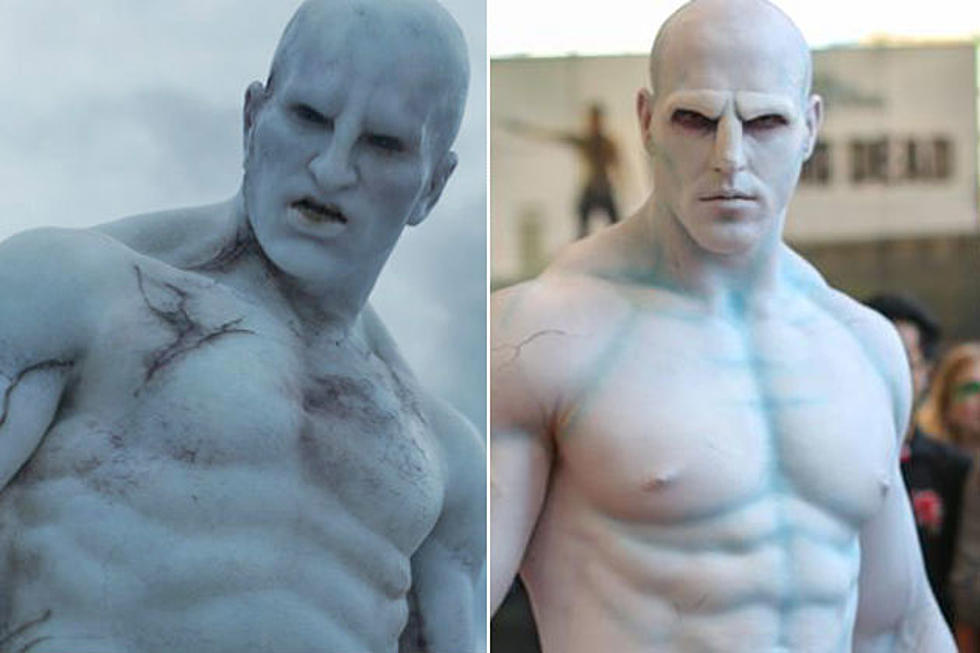 Cosplay of the Day: 'Prometheus' Engineer
Twentieth Century Fox/Imgur
Would you check out the muscles on this guy? It sure does take a lot of them to be able to pull off cosplaying as one of the Engineers from 'Prometheus,' and this fella definitely has plenty to go around.
Alex Fuller is the owner of Fuller Fitness and Nutrition in San Diego, and he studied Kinesiology (human movement), making him something of an authority on having some muscle. And he uses his physique to his advantage for this outstanding 'Prometheus' cosplay. It takes more than just some white and blue paint and a cloth diaper to make yourself look like an Engineer, and Fuller's got the muscle to pull it off.
We commend him on more than just his toned body, though -- the paint job is pretty damn exquisite, and he's apparently used a prosthetic for his nose.
Check out some more photos of Alex Fuller in his 'Prometheus' cosplay below and head over to his Facebook page for more:
Fuller poses with artwork of the 'Prometheus' Engineer.
Engineer at New York Comic Con, hulking out next to Lego Hulk, which he could probably smash to pieces.
The Engineer makes friends with Chewbacca at NYCC.
Fuller was invited to the 'Prometheus' DVD launch party at the Beats store in New York.
And here's a regular shot of Fuller sans 'Prometheus' cosplay for comparison:
Do you have cosplay photos you would like to submit for consideration? E-mail to staff [at] screencrush.com!