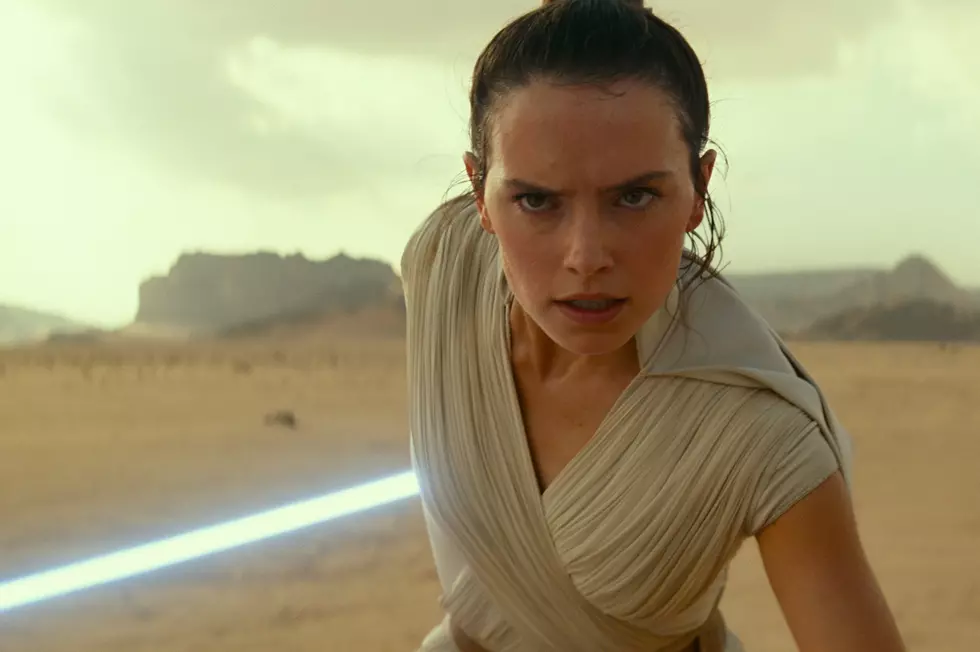 Daisy Ridley Says It Would Be 'Amazing' to Do More 'Star Wars'
Lucasfilm Ltd.
We're now over three years removed from Star Wars: The Rise of Skywalker, and while the franchise continues on Disney+, it seems like we are no closer to getting a new Star Wars theatrical movie today than we were when Rise of Skywalker debuted in the winter of 2019. Projects have been announced, others have been rumored, but none have come close to fruition.
The star of The Rise of Skywalker and that last Star Wars movie franchise, Daisy Ridley, says she is unsure if she will ever return to play budding Jedi master Rey again. But, she also sounds very open to the idea if an opportunity materializes. She told The Hollywood Reporter that while she has "no idea" if more Star Wars movies are in her future, she said it would be "amazing" if happened again "even once." She added...
I feel like Rey's story ended in a wonderful way with the last film. It's already been an insane three years since that film came out. I feel like quite a different person. We've all gone through a massive change in the last three years, with lots of crazy things happening. So I really don't know if there are plans. I just don't know. But ultimately, I loved my experience, I loved what I got to do and I love the people I got to work with.
Ridley also recently weighed in on the divided reaction to The Rise of Skywalker and its ultimate explanation of her character's mysterious parentage (her grandfather turned out to be — spoiler alert — Emperor Palpatine). In response to the controversy surrounding that story decision, she said "I do love the version of, you can be anyone you want to be, but I also love the version where you can rectify wrongs and can't help what you're born into." That's certainly a fair response — and a diplomatic one, especially if you do want to make more Rey movies (or shows) and you don't want to piss off anyone at Lucasfilm in the meantime.
The Worst Moments in the 'Star Wars' Prequels
Some people have come to love the Star Wars prequels. These moments show why we're still not fans.